Finland/UAE air agreement to benefit European investors?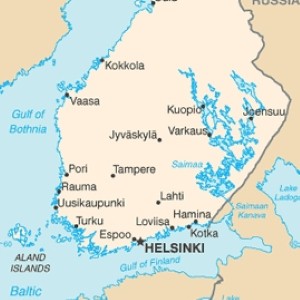 The UAE has secured yet another 'Open Skies' agreement, which has the potential to make the nation more accessible to people in Europe.
Its latest deal is with Finland and the UAE now has air service arrangements with more than 160 destinations around the world.
In fact, Laila Ali Bin Hareb Al Muhairi - executive director of strategy and international affairs at the General Civil Aviation Authority (GCAA) - believes the Gulf country ranks second internationally in terms of Open Skies agreements.
'UAE is driven more than ever to continue its international collaboration in air transport and shall continue its far-reaching and sound advances toward opening and liberating skies with countries of the world,' she remarked.
GCAA director general Saif Mohammed Al Suwaidi signed the contract alongside Finnish ambassador Ilkka-Pekka Simila and both have high hopes for the partnership.
It essentially gives any number of designated airlines permission to provide passenger and freight services between the two countries. This means the likes of Etihad Airways, Air Arabia, RAK Airways, Emirates Airline and FlyDubai, as well as numerous Finnish carriers will now be able to add new flights between popular destinations, including Helsinki, Dubai, Abu Dhabi and Ras al Khaimah.
Obviously, this will work in favour of European investors who are looking to add new Dubai-based assets to their portfolios.
The UAE is seen as a safe haven among traders - thanks mainly to its growing real estate sector and stable government - so the demand for flights into the nation has soared in the past 12 months or so.
Unsurprisingly, the government is keen to attract more wealthy individuals to the Gulf, which is why so many airlines have been given the green light to boost the capacity of their services.
Just last week, Etihad Airways announced it had signed a codeshare agreement with Korean Air - the largest airline in South Korea. Trade between the two nations has risen dramatically in recent years and this deal will make it easier for business people and holidaymakers to move from one country to the other.