FINA Swimming World Cup heading to Dubai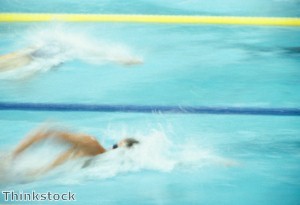 The fourth leg of the FINA Swimming World Cup will be held in Dubai on October 17th and 18th.
It marks the third time the competition has been held in the city and over 200 swimmers will visit Dubai from 41 different countries.

Among the names set to compete are Russia's Yulia Yefimova and Stanislav Donets, as well as Osama Mellouli of Tunisia. It will also feature London Olympic gold medalist, current World Champion and previous World Cup winner Katinka Hosszu - who was present at a pre-event conference held today (October 16th).
Speaking to Gulf News, she said: 'I had an amazing time here last year and the World Cup is a great competition. It is a great opportunity for people in different countries to see us compete. There are some fantastic swimmers coming to Dubai so I am expecting a tough competition.'
The cup itself offers prize money for each medal position, as well as $100,000 (£62,000) for the swimmer ranked first at the end of the event in both the men's and women's categories. The cup is comprised of eight legs, with the Dubai heats marking one of the middle stages in the contest.
Although it is best known for luxury, entertainment and business opportunities, Dubai has an active and growing sports following. It has held swimming events in the past, and also has a number of cycling races coming up, such as the fourth annual Spinneys 92 km challenge on December 13th and the Tour of Dubai between February 5th and 8th next year.
Honorary secretary of the FINA Technical Swimming Committee Soren Korbo said: 'After being here just a matter of weeks ago for the very successful 4th FINA World Junior Championships, we are delighted to be back in Dubai again so soon.'
Tickets are available on the day, although children under the age of 12 can get in for free.