FDI in Dubai up 26 percent in H1, 2018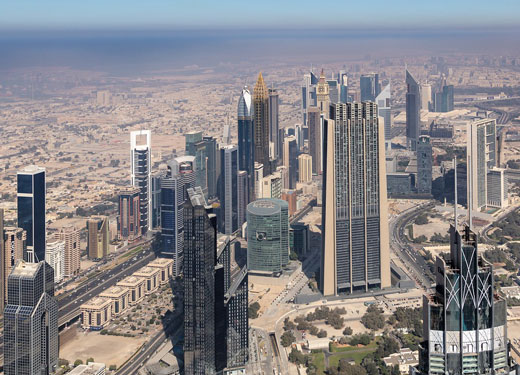 The value of foreign direct investment (FDI) in Dubai rose 26% year on year in the first half of 2018 to reach AED17.76 billion (US$4.85 billion).
This double-digit spike was enough to propel the emirate to 10th spot in the global rankings in value terms, according to Dubai FDI Monitor data issued by the Dubai Investment Development Agency (Dubai FDI), an agency of the Department of Economic Development (DED).
Meanwhile, the number of greenfield projects approved or launched involving FDI was up 40% year on year to reach 248, placing the emirate among the top three destinations worldwide in this category.
In 2017, Dubai ranked fourth in greenfield FDI projects, tenth in FDI capital flows and fifth in FDI reinvestment projects.
"The rise in FDI capital and projects reinforces Dubai's leading position as the preferred global location for global businesses and start-ups pursuing growth and expansion and clearly reflects investor confidence in Dubai's economy," said Sheikh Hamdan Bin Mohammad Bin Rashid Al Maktoum, Crown Prince of Dubai and Chairman of the Executive Council, in a statement.
The latest government data also reveals that 43% of all FDI projects in the first-half of 2018 involved medium- to high-technology investments, according to the classification adopted by the Organisation for Economic Co-operation and Development (OECD).
Over the last three years, investors from the European Union and the United States have initiated 355 and 213 high-tech led projects in Dubai respectively, realising capital investments of $5,738 billion and $3,990 billion respectively.
These investments have ushered in a new era of sustainable economic growth in Dubai, driven by higher productivity growth, Dubai FDI said.
Dubai high-tech economy has been a major benefactor of capital inflows, according to the Financial Times – fDi Markets Data & fDi Benchmark Study. The report revealed that 60% of total capex FDI went to the medium- and high-tech sectors, earning the emirate the top rank globally in 2018 in the share of FDI in technology transfer including artificial intelligence (AI) and robotics.