Facts every first-time property investor should know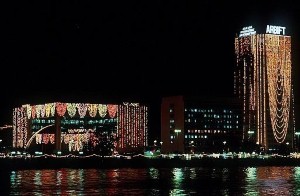 The thought of purchasing your first property may sweep you away in a whirlwind of excitement, but there are some things you need to know before you part with any of your hard-earned cash.
Consider buying off-plan
This means purchasing real estate before it has been built and based on the plans alone. It is often significantly cheaper than buying the property once construction is complete, allowing owners to benefit from better returns on their investment. The earlier you buy, the more input you can have on the style and type of property that you're looking for.
Choosing the right developer
Once you've decided how you would like to purchase your property, whether off-plan or when building is complete, you need to do some research about the developer you could potentially work with. You need to ask yourself some questions: how long has the firm been in the market? Does it have a return on investment (ROI) plan for the project? Are there positive or negative reviews online?
Investors that work with The First Group are presented with the Wealth Builder tool, which clearly demonstrates the ROI on your purchase in the long term. It is a series of calculations that shows you how money is made in both retail income and capital gains over a sample of ten years, helping you to fully understand the plan over the coming years.
Know your market
It's important that you do plenty of research about any markets you're interested in, as this will give you an indication of how successful your investment will be. In Dubai, the government launched Dubai Plan 2021, which focuses on making improvements within the emirate to benefit many different sectors, particularly tourism. It has set itself a target of attracting 20 million visitors a year by 2020, which will directly impact hotels and investors, as they can reap the rewards of higher occupancy rates. In 2014, 11.63 million people stayed in the emirate's hotels, up 5.6 per cent compared to 2014 - a figure that is bound to increase as 2020 draws closer. The emirate is also locally tax-free meaning residents do not have to pay income tax and property owners do not pay tax on rental incomes, maximising the profits that can be made.
Location
Researching the market will also give you a good indication about where the most sought-after properties are located within Dubai, as these areas will enjoy high demand from both residents and tourists, which means greater rental yields will be achieved. One of these highly-desirable areas is Dubai Marina, which is a thriving part of the emirate and an investment hotspot. Due to its location, it is popular among businessmen that work in Dubai Media City and Dubai Internet City and is a hit with tourists because of the stunning views, as well as the nearby amenities.
Managing rentals yourself is not as easy as you think
Although you may wish to manage your rental property yourself, it may be worth considering enlisting the services of a property management firm, as you would need to invest a lot of time and effort to oversee the running of your real estate. Just like in your home country, tenants would call on you to arrange repairs, which in some cases need to be seen to immediately. You would need to collect the rent each month or week from all of your tenants, which can be hard to keep on top of if you have many, and you may find it hard to track who has paid and who still needs to hand over their rent. Finding people to occupy your property can turn into a time-consuming task, as you would need to advertise the vacancy and then sift through the applicants and make the time to show them around.
Hotel operators are able to do all of this for you. They make sure your investment is working hard for you, while managing the day-to-day running of your rentals. Wyndham looks after more than 7,650 hotels across the world, meaning you can rest assured that your investment is being placed into the hands of experts.