Expo to generate $33.3bn for Dubai's economy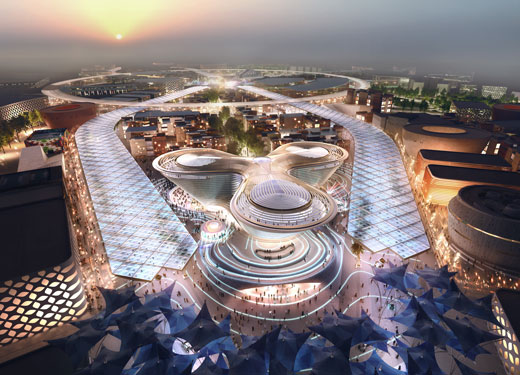 Expo 2020 will add more than $33 billion to Dubai's economy in the years up to 2031 and support more than 900,000 job years, according to a recently published, independent report from global consultancy EY.
Furthermore, the staging of the event itself from 20 October 2020 – 10 April 2021 will boost UAE GDP by 1.5%, while generating $1.28 billion in additional investment in the country's small- to medium-enterprise (SME) sector.
Commenting on the findings, Najeeb Mohammed Al-Ali, executive director of Expo 2020 Dubai Bureau, said: "Expo 2020 Dubai's aims stretch far beyond hosting a spectacular mega event to impress the world. We are making a long-term investment in the future of our country that will significantly boost the UAE economy, helping spur growth and support jobs for many years to come.
"By stimulating travel and tourism, supporting economic diversification and leaving a sustainable economic legacy, [Expo 2020] will cement the UAE's position as the leading destination for business, leisure and investment in the region and beyond."
Almost 200 countries have confirmed their participation in Expo 2020, which is being staged under the theme, "Connecting Minds, Creating the Future". The event is expected to attract more than 25 million visitors over its six-month duration.
"Expo 2020 Dubai will be the most international World Expo in its 168-year history," said Al-Ali. "Seventy percent of all visitors are expected to come from outside the UAE.
"For the first time, each country will have its own pavilion, providing a deeper, more enriched experience for all nations. Every country, regardless of size, wealth or perceived influence, will have its own dedicated space where it can showcase its culture and progress, create collaborations and seek and provide solutions to concerns relevant to its circumstances and people."
EXPO 2020 IN NUMBERS
$33.8 billion
Economic boost from 2013-31
905,200
Full-time equivalent job-years from 2013-31
1.5%
Expo contribution to UAE GDP from 20 October 2020 – 10 April 2021
$1.28 billion
Spending in the UAE's SME sector from November 2013 – October 2020
Source: Expo 2020 Dubai Bureau