Expo plans 'on track'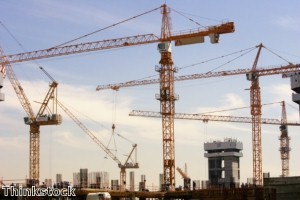 The preparations needed to ready Dubai to host the World Expo 2020 are on track, according to the chief executive of the Dubai World Trade Centre (DWTC), the developer of the event's site.
At the Dubai International Project Management Forum on Tuesday (September 30th), Helal Al Merri said: "As part of the mandatory submission of the registration dossier which is required by the Bureau of International Expositions (BIE) in late 2015, the work to that has already started…from legacy to partnerships [and] sustainability and everything else. It's been a very good process over the last year."
He added that the emirate is in a strong position to move forward in the next six years based on the involvement of private and public bodies in the Expo. Work is currently underway to make the site ready and construction is set to begin in November 2015, once the plans have been approved by the BIE.
In the run-up to 2020, projects worth AED30 billion (£5 billion) will be built in Dubai to boost its infrastructure to further prepare it for the event - set to attract 25 million visitors, of which 17 million will becoming from overseas, during its six-month run.
Mr Al Merri added: "We have spent this year validating all of our assumptions making sure that all of the things submitted in the bid dossier have been validated have been redone to make sure we are in a strong position to move forward."
Partnership talks for the Expo are currently underway, which Mr Al Merri claims will significantly benefit Dubai's business community. He said that the economy had already been boosted by the emirate's successful bid to host the event and that it will lead to substantial growth in several sectors in the coming years, including construction, design, logistics and aviation.
Results of an initial study into the financial impact of the Expo indicated that the event could generate AED90 billion for the economy, with the wider UAE also benefiting.
The Expo will run from October 2020 to April 2021.