Expo anticipation boosts Dubai property transactions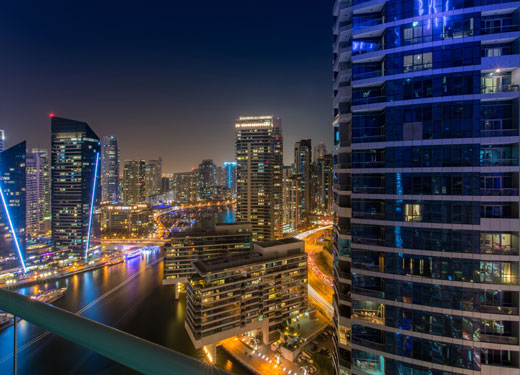 Dubai's property market posted record sales in 2019, with buyers rushing to capitalise on an anticipated boom ahead of Expo 2020
Property transactions rose 20% in Dubai in 2019, marking the sector's best year in terms of sales for more than a decade.
The emirate recorded a total of 41,988 real estate transactions, according to Dubai Land Department (DLD) data issued by Dubai-based real estate analyst Data Finder, up from 34,961 transactions in 2018.
Business Bay – the fast-growing precinct previously named one of Lonely Planet's top 10 "coolest neighbourhoods to visit" – topped the list of most popular locations for property investment, with 3,146 sales transactions in 2018.
Business Bay is home to three of The First Group's hotel properties currently under development: the 492-key The One Hotel at Business Bay (operating as Millennium Place Business Bay); the 440-key Sky Bay Hotel Business Bay (operating as Ramada Plaza Business Bay); and the 330-key Dolphin Tower at Business Bay.
Downtown Dubai ranked second overall with 2,816 property transactions, followed by Dubai Creek Harbour (2,492), Dubai Hills Estate (2,373) and Dubai South (2,048).
Off-plan sales accounted for more than 50% of all transactions (23,643) recorded in 2019. Dubai Creek Harbour was the most popular location for off-plan investments with 2,423 sales, followed by Downtown Dubai (2,088), Dubai Hills Estate (1,949), Dubai South (1,942) and Business Bay (1,811).
In regard to the secondary market, International City (1,342 transactions) just edged Business Bay (1,335) in terms of total sales. Dubai Marina (1,280) ranked third, followed by Jumeirah Village Circle (1,108) and Jumeirah Lakes Towers (851).
2019 also marked a high point in terms of property completions, with 45,000 units handed over to investors – the largest number in five years.
The total volume of sales increased in the second half of 2019, while on 24 November, the city recorded its best-ever day in terms of property transactions, with 515 sales worth a total of AED888.3 million (US$242 million).
Property Finder attributes the overall boost in market confidence in the final quarter of 2019 to the government's formation of the Higher Committee for Real Estate Planning in September. The committee's primary goal is to better balance supply and demand in Dubai's real estate market.
"Following the formation of [the Committee], there was a boost in market confidence, and the real estate market witnessed a remarkable improvement in both volume and value of investments [in November]," Property Finder said in a statement.
"In October alone, there was a 23% increase in the volume of transactions and a 33% increase in the value of investments."
With almost 14,000 sales transactions (33% of the total) registered in the three months to November, the overall trend bodes well for this year, particularly as excitement and interest builds towards Expo 2020 Dubai's official opening in October.
"Going into 2020 and leading up to the Expo, we are expecting transaction levels to increase and prices to stabilise in certain areas," says Lynnette Abad, director of data and research at Property Finder. "We have already started to see certain market dynamics shift as a direct effect from Expo and these trends will most likely continue throughout the year."
Property values are also slowly increasing, according to DLD data. In November, the government department launched Dubai's first official House Price Index, Mo'asher. According to official figures, the price index reached 1.134 points in November, up from 1.121 points in October, equating to an average house value of AED1.17 million ($320,000).
"The creation of Mo'asher, or the Dubai House Price Index, is a consolidation of our promise to provide consumers with superior insights to support them in taking property-buying decisions," says Sultan bin Mejren, director general of DLD.
2019 Dubai Real Estate Market Overview
 Total transactions: 41,988 (20% YoY)
Top investment locations by total sales volumes
Business Bay

3,146 transactions
Downtown Dubai

2,816
Dubai Creek Harbour

2,492
Dubai Hills Estate

2,373
Dubai South

2,048
Top investment locations (off-plan)
Dubai Creek Harbour

2,423
Downtown Dubai

2,088
Dubai Hills Estate

1,949
Dubai South

1,942
Business Bay

1,811
Top investment locations (secondary)
International City

1,342
Business Bay

1,335
Dubai Marina

1,280
Jumeirah Village Circle

1,108
Jumeirah Lakes Towers

851