EXPO 2020 will see world share ideas in Dubai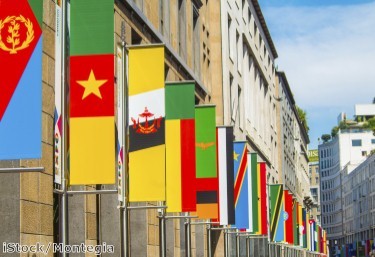 Sheikh Mohammed bin Rashid Al Maktoum believes that the World Expo 2020 will see representatives from across the globe come to Dubai to share ideas and learn together.
He made his comments on Monday (October 26th) to Nikola Gruevski, prime minister of Macedonia, and his accompanying delegation.
Mr Gruevski hailed Dubai and the wider UAE for the development it has achieved in a relatively short space of time, particularly in the fields of information technology, smart government transformation, infrastructure, tourism and education.
The prime minister said his country is keen to attract investors from the UAE and wants to see the establishment of a viable partnership between the two countries, in both public and private sector endeavours.
During the meeting, Mohammed bin Rashid Al Maktoum expressed his desire to see the UAE consolidate its position as a regional leader and beacon of stability within the Middle East.  
He explained that in 2015, the country will be focusing on the goals and ambitions attached to Dubai's World Expo 2020 - an event that will coincide with the UAE's 50th birthday and precede the UAE's Collective Vision 2021. 
"Realising this Vision, and the efforts that are going into making Expo 2020 an event of international significance, depends entirely on the energy, creativity, and collaboration of our people," he continued.
"The theme of Expo 2020 - Connecting Minds, Creating the Future - brings together the country's objectives and our goals both internationally and at home." 
He added that the Expo will bring the world to Dubai's shores to learn, experience and share ideas in the same spirit that inspired the first ever Great Exhibition in 1851, which took place in London's Hyde Park. 
Dubai aims to seek the same level of international excellence previous Expos have achieved and wants to establish itself as the world's centre for the Islamic economy by 2018. 
He explained that Dubai has also emerged as an unrivalled destination for tourism for the 21st century, with the sector growing rapidly under the Tourism Vision 2020, which has set a target of attracting 20 million visitors annually by 2020.