Expo 2020 to bring in 25m tourists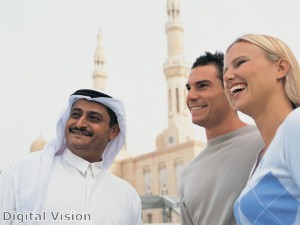 Dubai is making provisions to welcome an estimated 25 million tourists as a result of Expo 2020.
The figure is considerably higher than the municipality government's prediction of 20 million holidaymakers that were expecting to travel to the emirate by this time. Officials are now in the process of making preparations to make sure the city is efficient and sustainable.
Najeeb Mohammad Saleh, head of the Planning Research Section at the authority, stated hosting the event will further enhance Dubai's position as one of the world's premiere destinations. He claimed every possible detail was being looked into to make sure the emirate will be able to cope with the sudden influx of tourists and residents.
A steering committee was established in 2010 to take responsibility for planning and supervising Dubai's strategy for hosting Expo 2020. It comprises of six government entities, including the Roads and Transport Authority, Dubai Electricity and Water Authority, Lands Department and Dubai Maritime City.
The group looked into how the city would grow over the next few years by developing a 'compact city' model. As a result, it recommended future developments should not extend beyond the border of Emirate's Road. This is because it is estimated there is already enough infrastructure available to contain a growth in population.
Mr Saleh commented: 'The existing urban area can reach up to 93,106 hectares, which we feel is sufficient for us. And, by 2020, we expect to grow by an additional 25,000 hectares. But even if the rate of the growth is faster than we expect, with a maximum of 38,000 hectares, the capacity of the city and its urban area can still hold that.'
The committee has already authorised a number of new projects, including Mohammed Bin Rashid Al Maktoum Solar Park, the Dubai Canal Project and the venue for Expo 2020 itself, which is located next to Dubai World Central.
In addition, the groups responsibilities involve evaluating the amount of retail and office space needed by 2020. Figures stated there would be a requirement for 6.9 million sq m of office capacity, while retail is expected to want 6.5 million sq m of space.