Expo 2020 to bring AED 90bn for SMEs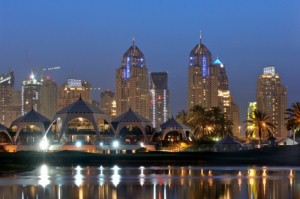 The decision to award Expo 2020 to Dubai could benefit small and medium-sized enterprises (SMEs) to the tune of AED 90 billion (£14 billion).
Mohamed Lahoue, chief economist at the emirate's economic department, stated the government is working hard to enable smaller firms to make use of the opportunities the event presents. He claimed the municipality was producing a special document which will outline all the potential advantages the Expo could offer SMEs.
The National reports Dubai is expecting an approximate rise in visitor numbers each year until 2020, which would see the emirate meeting the government's target of welcoming 20 million tourists by this time. This would generate new opportunities for small businesses, in terms of infrastructure, construction and sales.
Mr Lahoue made the comments at the SME World Summit, where other speakers stated smaller firms would be able to benefit from an increase in available funding as a result of hosting the event. However, it was acknowledged the current climate is potentially difficult, with many banks across the UAE charging higher rates to smaller organisations, believing they are too much of a risk.
The chief economist stated: 'SMES should in integrated into the economy with a public procurement website that advertises where spending is happening. We know now the government is spending $8 billion (£4.8 billion) on infrastructure before 2020, that is an opportunity.'
With Expo 2015 just around the corner, officials in the emirate are making comparisons between potential benefits for Italy and what could be experienced in Dubai. Host city Milan is already well within the final stages of preparing for the event and to welcome an estimated eight million visitors. According to statistics, over 600 SMEs are working on the site, with thousands more expecting to enjoy the knock-on effects the influx of tourists will have on the retail and hospitality industries.
Vicenzo Grassi, an associate partner at PwC, stated every new structure built for next year's event had been done using Italian hardware and labour, creating a series of opportunities for small businesses in the country. It is hoped Expo 2020 will have the same legacy in Dubai.