Expo 2020 success 'drives Dubai stocks'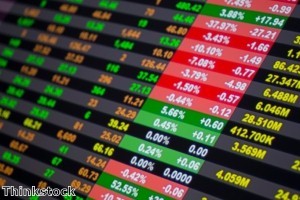 Dubai's share index went up by 1.6 per cent yesterday (November 28th) thanks to the increased optimism and confidence in the city after it was designated as the host for Expo 2020.
It represents the highest closing level in the last five years and gives an indication of how important the announcement will be for Dubai.
During the day, the index went up four per cent at the very start, at one point passing 3,000 points for the first time since 2008.
Speaking to Reuters, financial firm EFG-Hermes put its 2014 gross domestic product growth predictions for the UAE up to 5.4 per cent from 4.5 per cent, believing a stronger investor outlook to be one of the main benefits gained from the upcoming event.
While many investors will look at the immediate land surrounding the event for business potential, one of the potentially wiser approaches is through the hospitality sector, with investment opportunities available from The First Group. Dubai's Expo 2020 show will draw a massive international crowd, offering a strong boom to the hotel industry, which is already strong.
Around 25 million visitors are expected to visit the city during the six months it is hosting the world fare and, in response to this anticipated wave of tourism, Dubai's government has been planning various improvements to the local infrastructure.
This will involve extending the metro system, connecting the Red Line route with Al Maktoum International Airport to make it easier for those arriving by the emirate's latest passenger terminal. The Roads and Transport Authority has previously stated this development will be fast tracked should Dubai win in its bid.
Expo 2020 is, of course, an important occasion for Dubai and the Middle East as a whole - it will be the first time the event has been held in the region.