Expo 2020 spending boosting Dubai's economy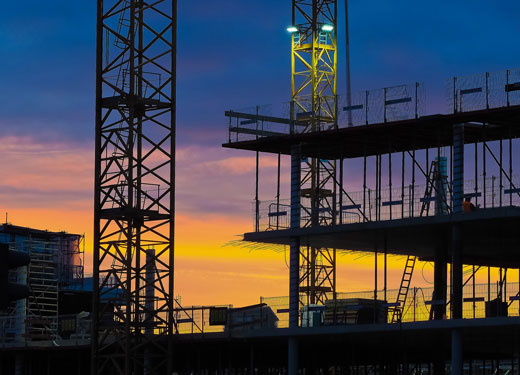 Dubai has invested $17.4 billion to date in the development of new transport infrastructure as it prepares to host the host the Middle East's first World Expo in 2020.
The estimate is found in BNC Network's latest Construction Intelligence Report, which was published earlier this month.
The report predicts total Expo spending will reach $42.5 billion, with $11 billion committed to the construction of new hotels and theme parks, and $13.2 billion on new housing developments and related infrastructure.
In terms of transport infrastructure, $8 billion has already been committed to the expansion of Al Maktoum International – Dubai World Central Airport; and $2.9 billion to the development of the new Expo 2020 Metro line, which extends from Dubai Marina to the expo site itself.
Al Maktoum International is set to become the world's largest airport when it is completed, accommodating up to 160 million passengers a year. By comparison, the current Dubai International Airport handled more than 88 million passengers in 2017.
Other significant projects underway include the $13.4 billion development of Dubai South, which in addition to the expo site will house residential and hotel developments and is located close to Al Maktoum Airport.
According to data from Dubai Tourism, the emirate should have 139,000 hotel guest rooms available by the end of 2019, up from just 94,000 in 2015, representing a remarkable expansion of its current inventory. It is currently home to 104 five-star hotels, with an additional 53 properties in this category either in the planning or construction phase, according to industry analyst STR.
Expo 2020 is also having a positive impact on jobs creation in Dubai, with government estimates predicting the event will create up to 300,000 new positions across all sectors of the economy.