Expo 2020's 'World Majlis' shines spotlight on sustainability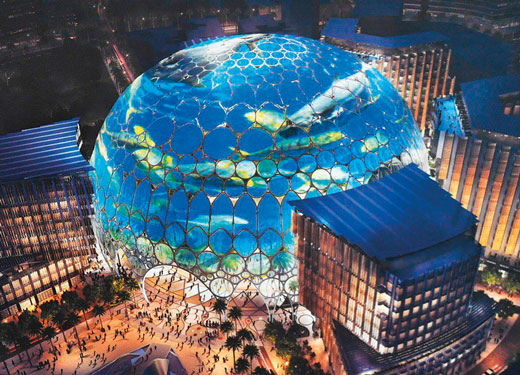 Organisers of Expo 2020 Dubai have turned the spotlight on sustainable development at the first of 50 landmark World Majlis events set to be staged worldwide over the next two years in the lead-up to World Expo.
The event, entitled 'Sustainability Through New Eyes', was chaired by Her Excellency Reem Al Hashimy, Minister of State for International Cooperation and Director General of Dubai Expo 2020 Bureau. The session comprised 17 thought leaders, as well as 14 students and two professors from local and international universities.
Commenting on the staging of the event, HE Reem Al Hashimy said: "Through the World Majlis, Expo 2020 Dubai wants to create a global dialogue by gathering people with diverse perspectives to engage in meaningful conversations that encourage them to look differently at challenges and create a real impact. Today, more than ever, we need to place humanity at the heart of our future. In doing so, we bring to life important subjects of global relevance.
"From the outset, Expo 2020 has been about so much more than the six months of the Expo; our aim is to support the UAE's long-term strategic vision and the UAE Centennial 2071 plan. The World Majlis is aligned with this objective to inform a strong legacy by inspiring positive impact, throughout our journey to 2020 and beyond."
Delegates at the event heard from representatives of key UAE government bodies including the Ministry of Climate Change and Environment, as well as Expo 2020's Official Premier Partners Accenture, Etisalat and PepsiCo.
Topics of discussion included responsible economic growth, the role of consumers in supporting and embracing environmental sustainability initiatives, and how art and culture can be driving forces in promoting sustainability.
Sass Brown, Founding Dean, Dubai Institute of Design and Innovation (DIDI), said: "Topics like sustainability can be quite divisive but the World Majlis is a great platform to encourage conversation in a way that is not controversial. The tradition of the majlis allows that open conversation. I am excited that this is part of the build-up to Expo 2020 and that we get to participate, comment and be part of the process."