Expo 2020 organisers showcase sustainability milestones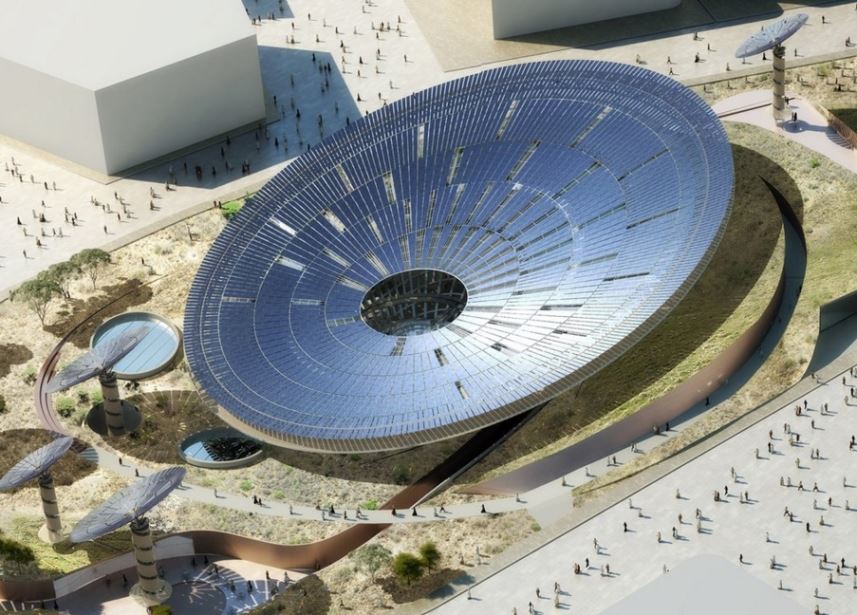 The organisers of Expo 2020 Dubai have unveiled more details about its sustainability plans for the upcoming expo.
Sustainability is a major theme of the Expo, which is the first to be staged in the Middle East.
The Expo's Sustainability Pavilion will showcase the latest renewable energy technologies, and will be powered by solar panels located on its roof and recycle all waste water.
It is designed to be one of the most sustainable buildings in the world, according to Expo organisers.
Experts have estimated the pavilion will generate enough energy to power a Nissan Leaf electric vehicle to travel nearly halfway to Mars (around 23 million kilometres) while producing 22,000 litres of water per day at peak capacity, which is enough to fill three Olympic-sized swimming pools per year.
When the Expo concludes in April 2021, the facility will be transformed into a children and science centre.
The Expo site itself showcases the latest trends in eco-friendly design. Expo organisers have set a goal of ensuring all permanent buildings meet the LEED Gold certification at a minimum, and that half of all electricity used on the site is generated by renewable sources. The combination of innovative design and renewable energy installations will see overall power consumption fall by 20 percent across the Expo site, organisers said.
As construction of the Expo site continues, organisers say that construction contractors are on target to divert 85 percent of waste from landfills. In 2017 alone, this amounted to 370,000 tonnes, which is the equivalent weight of about 950 Airbus A380 aircraft.
Expo's legacy is also having positive effects in countries around the world. Expo Live – a US$100 million innovation initiative – is currently providing financial support to 45 Global Innovators from 30 countries. Eighteen projects that focus on sustainability are currently being developed, including one that uses high-flying kites to harness wind energy and another that purifies water through solar power.