Expo 2020 exhibitors to commence pavilion construction in April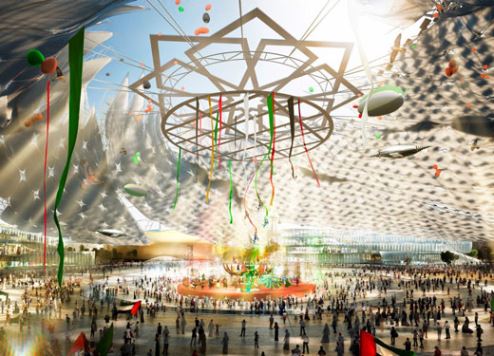 Expo 2020 Dubai organisers have revealed that construction on the main expo site is progressing according to schedule, and that the first exhibitors will start building their pavilions in April.
In a statement issued by the WAM news agency, Najeeb Al Ali, executive director of the Expo 2020 Dubai Office, said that Expo's infrastructure, the cornerstone of the UAE pavilion, will be built while construction work continues in Al Wasl Plaza.
More than 80% of the Expo site's main infrastructure will remain after the event concludes, and will be used for a variety of purposes including the development of a freezone, commercial centres and residential areas.
Her Excellency, Reem Al Hashimy, UAE Minister of State for International Cooperation, director general of Dubai Expo 2020 Bureau, commented: "Back in 2013 when we won the bid to host this great event, we set ourselves two clear objectives in line with our leaders' vision: to stage a World Expo that would amaze the world and build a lasting legacy with a global destination that offers a new alternative for urban living.
"His Highness Sheikh Mohammed Bin Rashid Al Maktoum (Vice President and Prime Minister of the UAE and the Ruler of Dubai) instructed us to build a site for a permanent legacy and therefore we had to think of ways to capitalise on what was being built for Expo as well as for post-Expo.
"We have created District 2020 to achieve that goal. It has been a key part of our planning from the very start, not just for our Legacy team but the entire Expo organisation."
The remaining 20% of infrastructure mainly consists of exhibitor pavilions, which will be removed and shipped to various participating countries to promote sustainability – one of the major themes of Expo 2020.
Al Ali added that Expo 2020 Dubai aims to support national energy consumption plans, to ensure that 50 percent of the country's total energy consumption is made up of renewable energy.