Expo 2020 Dubai to help mark launch of UAE's 50-year strategy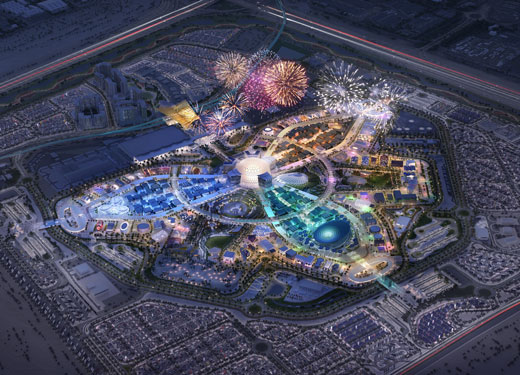 This year's staging of Expo 2020 Dubai, which is expected to attract 25 million visitors over the course of its six-month duration, will help mark the launch of the UAE's national policy for the next 50 years, UAE authorities have confirmed.
For the past six years, the UAE government has launched an annual theme that is designed to inspire the country's population and prepare them for the future.
While 2019's theme was 'The Year of Tolerance', to mark the beginning of the new decade, this year's theme – "2020: Towards the next 50" – aims to plot the nation's progress towards its centenary in 2071.
Taking to twitter, HH Sheikh Mohammed bin Rashid Al Maktoum, UAE Vice President and Prime Minister and Ruler of Dubai, said 2020 would prove a "turning point" in the country's history.
"In the next fifty years, we will prepare all sectors of the country for the post-oil phase. We will build a true knowledge economy based on innovation and creativity," he tweeted.
A recent editorial published by the UAE's official news agency, WAM, noted that Expo 2020 Dubai would provide "an opportunity to strengthen the UAE's economic and tourism stature. The expo is expected to receive 25 million visitors, with 70% being from other countries.
"The expo will also create significant employment, commercial and investment opportunities, not only for Dubai and the UAE but also for the entire Middle East, North Africa and South Asia regions," it noted.
The editorial cited a recent EY report that estimates the government's investments in staging Expo 2020 will generate an additional AED122.6 billion in GDP and create 905,000 job opportunities in the period spanning 2013 to 2031.