Expo 2020 Dubai to accelerate Gulf hospitality sector growth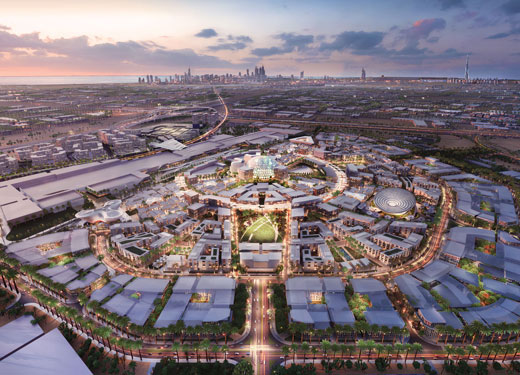 Expo 2020 Dubai – the first World Expo to be staged in the Middle East – will deliver strong growth for the GCC's hospitality sector over the next four years, according to a new report from Alpen Capital.
Recovering oil prices will also drive industry momentum, delivering a compound annual growth rate (CAGR) of 7.2 percent, from an estimated US$22.9 billion in 2017 to $32.5 billion in 2022, the report said.
Alpen said at country level, individual hospitality sector growth would range from six to 12 percent.
Dubai and the UAE are expected to lead the growth charts due to the expo effect, with 25 million visitors anticipated during the six-month event, which kicks off in October 2020.
Average GCC hotel occupancies are predicted to increase from 62 percent in 2017 to 68 percent in 2022, according to Alpen forecasts, while Average Daily Rate (ADR) is expected to increase at a CAGR of 1.1 percent to $161 in 2022. Revenue Per Available Room (RevPAR) is forecast to grow at a CAGR of 2.9 percent to $109 in 2022.
Sameena Ahmad, managing director of Alpen Capital Limited, said the sector's strong outlook could be attributed to a "recovery in oil prices", plus "upcoming mega events, increased tourist inflow, positive regulatory initiatives and increased government spending/investments towards the hospitality and tourism sector".
"GCC countries have well-defined strategies to develop themselves as preferred travel destinations," Ahmad explained.
"They are making significant investments into the development of tourism and hospitality infrastructure including airport expansions to increase the handling capacity of anticipated visitor inflow."
The report also predicted increased market penetration by mid-market hotels through to 2022, largely driven by a rise in millennial travellers who "opt for experience, authenticity and value-for-money proposition".
Dubai is leading the way, with mid-market hotels now representing 25 percent of the emirate's total inventory, according to the latest statistics by Dubai's Department of Tourism & Commerce Marketing (DTCM).