Expo 2020 boosts business sentiment in Dubai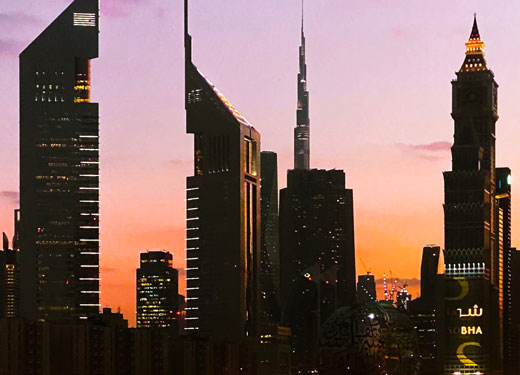 Business sentiment continues to surge in Dubai ahead of Expo 2020, with a new survey finding more than half of all firms in the city anticipate strong commercial growth in the first quarter of this year.
The report, which is published by government department Dubai Economy, revealed that 70% of firms in the city anticipate Expo 2020 to have a positive impact on their business, while 56% expect a surge in commercial activity as a direct result of the event.
According to the report, Q1 2020 will deliver an increase in new purchase orders and more jobs as the city gears up to host Expo 2020, which will be the largest event of its kind ever staged in the Middle East and North Africa.
Commenting on the survey results, Ali Ibrahim, deputy Director General of Dubai Economy, said: "Initiatives to reinforce Dubai as a gateway and enhance ease of doing business have had a significant impact on overall economic activity in the emirate and particularly on trade and tourism … local firms see an unprecedented opportunity for international exposure in the Expo 2020."
According to an EY report published in 2019, Expo 2020 is expected to deliver a US$33.38 billion consolidated windfall to Dubai's economy in the years spanning 2013 to 2031.
The UAE government has invested almost $11 billion to date in new infrastructure and related assets designed to host the event.
Dubai is forecast to welcome 20 million international visitors in 2020, while 25 million unique visitors are expected to attend Expo 2020 itself over the six-month duration of the event.
Dubai remains the region's top destination for entrepreneurs and start-ups. In 2019, the government issued a record 38,377 new business licences, marking a 90% increase on the number granted in 2018.
A total of 324,773 business registration and licencing transactions were recorded last year, with license renewals accounting for 140,951 transactions.
According to government estimates, the creation of these businesses generated 184,437 new jobs in Dubai in 2019.