Expedia reports big rise in Dubai bookings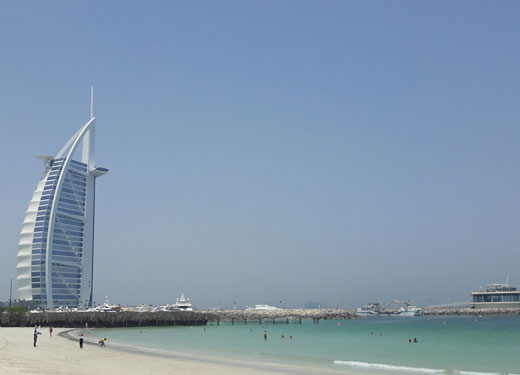 Dubai has been named the third-most popular tourism destination in the Europe, Middle East and Africa (EMEA) region for the first quarter of 2018, according to online travel agency (OTA) Expedia.
Dubai was only outranked by London (1st) and Paris (2nd) in the survey, which tallied enquiries and bookings made via the Expedia website during the three months to 31 March.
Other cities in the top 10 included Barcelona, Rome and Istanbul.
Bookings made from the United States topped the list for inbound travel (+90% year on year) followed by the UK (+45% YoY).
Package holidays to the emirate were up almost 40% compared to the same period in 2017.
Commenting on the result, Paula de Keijzer, senior director at Expedia Group said: "Dubai's location is just one of the many factors that make it a global hub for travel and tourism. We have seen a steady growth in the number of international visitors to the region and this number is likely to keep increasing as the economy grows, especially with the availability of flights and hotels, and the increase in number of tourist attractions in Dubai.
"For hoteliers, this presents an opportunity to capitalise on this increased demand for travel into the emirate by looking into the travellers origin of country and catering specifically to their needs. For example, tailoring experiences based on language, or offering unique experiences that they might not get anywhere else."
Dubai recorded a two percent year-on-year rise in visitor numbers in the first quarter of 2018, with the total number reaching 4.7 million. India remained the emirate's top overall source market with 617,000 visitors during the quarter.
Dubai is on track to reach its target of welcoming 20 million visitors annually by 2020, the year it hosts the World Expo. In 2017, inbound arrivals totalled 15.79 million.