Expat describes UAE's 'journey to greatness'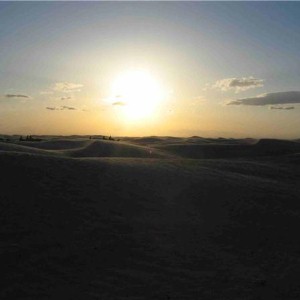 Dubai has grown rapidly over the last few decades, starting out as a desert and transforming into a world-class hub for business, as well a must-visit holiday destination.
One of the emirate's many expats, who has lived in the emirate for over 30 years, has described the UAE's journey from humble beginnings to greatness.
David May, managing director of the MKM Group, told Gulf News that he has witnessed Dubai's unique skyline emerge from the desert sands and rise as hub for international business and as world-class location for tourism.
He came to the UAE in the early 1980s and has watched it grow so much, that newcomers would find it incredibly hard to imagine it without its luxury malls and record-breaking skyscrapers.
Today, Dubai is recognised as an international hub of business, attracting millions of visitors from the meetings, incentives, conferences and exhibitions (MICE) tourism sector, as well as winning the rights to host the World Expo 2020.
Commenting on what the emirate was like when he first arrived, Mr May said: 'The nature of doing business was very different back then. Dubai has turned from a village into a city. It is an amazing success.'
He feels that the emirate's government took inspiration from Singapore, but Dubai has managed to reach new heights where its counterpart has stalled.
Mr May remarked:'Dubai has overtaken them. The city has positioned itself perfectly. Through the taxation system, freedom of entry and exit, and the major role Emirates airline plays, Dubai has secured its place as a hub of the world.'
If Dubai's expansion remains at a steady ten to 15 per cent, then it will continue to grow, according to Mr May. He feels that the emirate is bountiful, offering individual and companies many opportunities for growth.
The tourism industry has gone from strength to strength and experts believe that it will continue to contribute a significant sum to Dubai's economy - a sum that will increase as the emirate boosts its efforts to attract 20 million visitors every year by 2020.
It is clear that Dubai has come along way in just three decades, starting as a vast desert and growing into one of the world's most respected business hubs and desired holiday locations.