Expansion underway at Dubai Zoo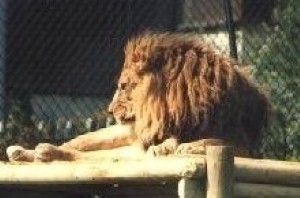 Phase two of construction work is underway at Dubai Safari.
According to Gulf News, this is also part of work to relaunch the city's zoo as a bigger, updated location. Situated inside the Safari attraction, the new 29-hectare complex will display over 1,000 animals.
It is also considerably bigger than the previous zoo, built in 1967, which only covered 1.5 hectares.
Overall, it will cost AED 150 million (£25 million) and will divide the park into four main sections. This includes African, Arabian and Asian villages alongside a safari quarter.
When complete, it will provide a 120 hectare area comprising of a zoo, safari, butterfly park, golf course and botanical garden. Veterinary and educational facilities will also be available, providing the destination with a wide range of attractions.
Director of general projects at Dubai Municipality Mohammad Mashroom said: 'As part of the second phase, we are working on three packages that include the driveway, the parking lots and the areas where the animals will be located at. There are plenty of workers at the site, who are constantly working to meet the deadline.'
This is not Dubai's only animal-based attraction, either, as it already boasts an impressive Aquarium and Underwater Zoo. This is located on the ground floor of Dubai Mall and includes a ten million litre tank, one of the largest suspended aquariums in the world.
It houses thousands of animals from more than 140 species, including 400 samples of sharks and rays - among these is the world's largest collection of Sand Tiger Sharks.
For more adventurous holidaymakers, shark dives and cage snorkeling experiences are available.
Dubai Municipality is also applying its greener focus to the Safari and Zoo, which will include water recycling, solar power, safe waste disposal and recycling operations as part of its design.