How sustainability is reshaping the tourism and hospitality industry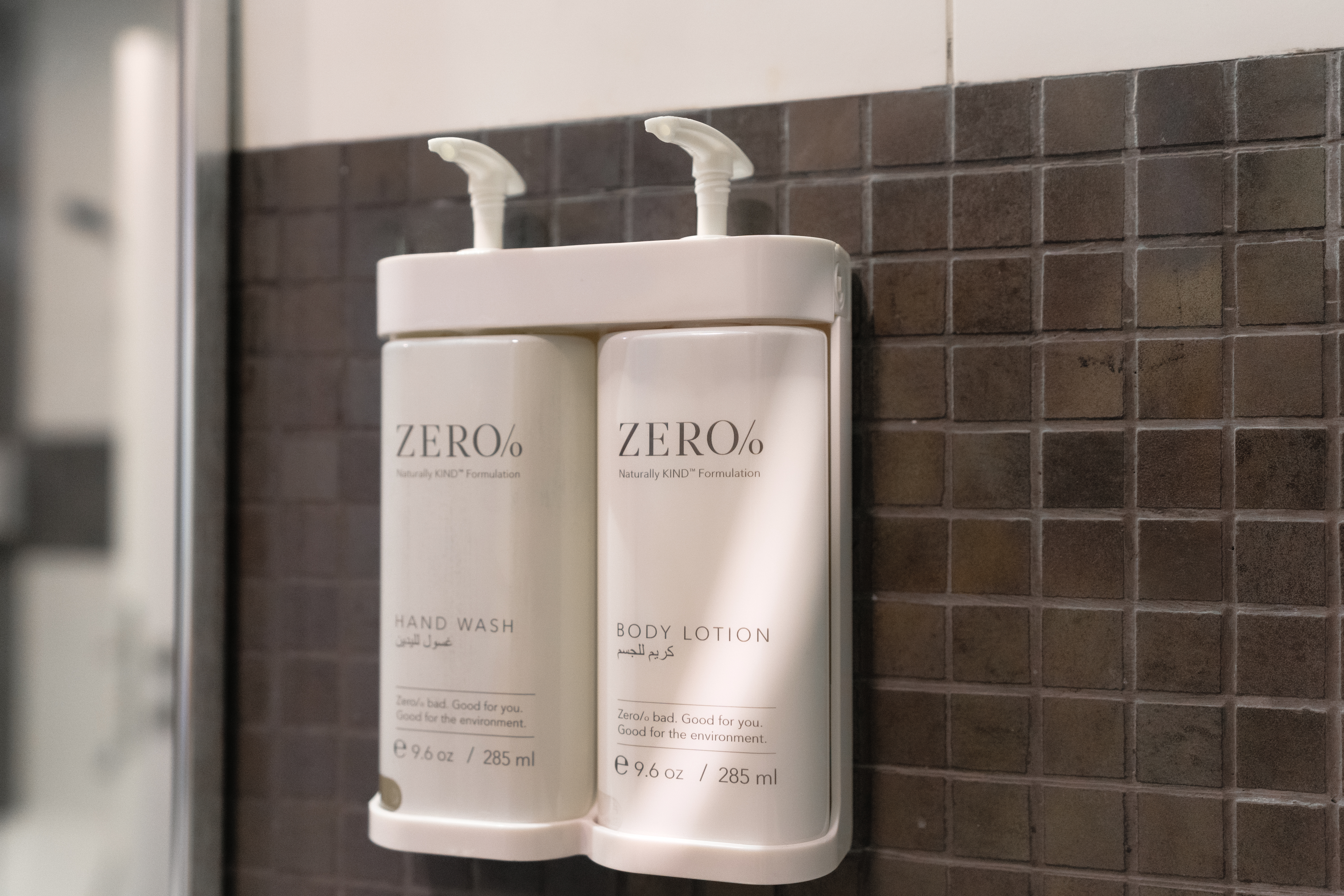 The push toward net zero, whereby industries actively reduce their carbon footprint while offsetting emissions by introducing climate positive actions, is having a profound effect on the travel and tourism sector, which has long had a reputation as one of the worst offenders in terms of per capita carbon emissions.
According to Sustainable Travel International, tourism-related activities account for approximately eight percent of worldwide carbon emissions. Given this significant figure, the push toward sustainable tourism will prove crucial to combating climate change.
Eco-conscious travellers demand change
Business travellers and holidaymakers are also becoming more environmentally aware, and as a result, the industry's leading changemakers are pioneering new approaches to sustainable tourism in a bid to capture this growing demand.
According to a recent report published by Arabian Travel Market, the Middle East is playing a significant role in the push towards responsible tourism.
It cites Middle East-based airlines such as Abu Dhabi's Etihad Airways, which recently received the Environmental Sustainability Innovation of the Year Award from the Centre of Aviation (CAPA) for its progress towards net-zero targets and UN Sustainable Development Goals (SDGs).
The airline expects to cut single-use plastic waste by 80 percent by the end of this year and is also reportedly on course to achieve a 20 percent reduction in passenger fleet emissions intensity by 2025.
The report also notes that the Middle East is home to "a diverse selection of eco-conscious hotels and resorts, many of which have eliminated single-use plastics, integrated energy-efficient lighting and utilities, and incorporated renewable and environmentally friendly materials as part of their development and upkeep".
"When coupled with renewable and low-carbon energy sources such as solar power, these measures are enabling tourists across the region to enjoy premium guest experiences that don't cost the earth," the report states.
The First Group Hotels boosts sustainability initiatives
One such pioneer is The First Group Hotels, which has introduced a series of initiatives designed to reduce waste, enhance guest experiences and protect the environment.
The firm, which operates The First Collection hotel brand in the UAE alongside leading third-party upscale hotel properties including Wyndham Dubai Marina and TRYP by Wyndham Dubai, was among the first major operators to eliminate plastic bottle usage and implement initiatives designed to reduce water and energy consumption and boost waste recycling across its hotel portfolio.
Other successful initiatives have included the installation of energy-saving fittings and fixtures in guestrooms and public areas, alongside guest information initiatives and comprehensive sustainability awareness training programmes for all hotel staff.
The First Group Hotels is also in the process of replacing its plastic guestroom keycards with items made from recycled or sustainably sourced timber products.
"Our guests have responded very positively to the initiatives we've introduced in a bid to reduce our carbon footprint and promote environmental sustainability," says Jose Todescato, Cluster Hotel Manager for Wyndham Dubai Marina & TRYP by Wyndham Dubai.
"A growing majority of hotel guests are environmentally aware and appreciate hotel brands that are pioneering new approaches to sustainability and are consciously working to protect the environment."
Looking ahead to 2023, The First Group Hotels plans to conduct new international benchmarking and certification of its key sustainability initiatives, while recognising and honouring sustainability champions across the organisation.
"Sustainability is reshaping the hotel and hospitality sectors worldwide, and we are proud to be playing a role in helping establish the UAE as a sustainable hospitality leader in the Middle East," comments Karim Abdelhamid, Vice President of Hotel Operations for The First Group.