Event Horizons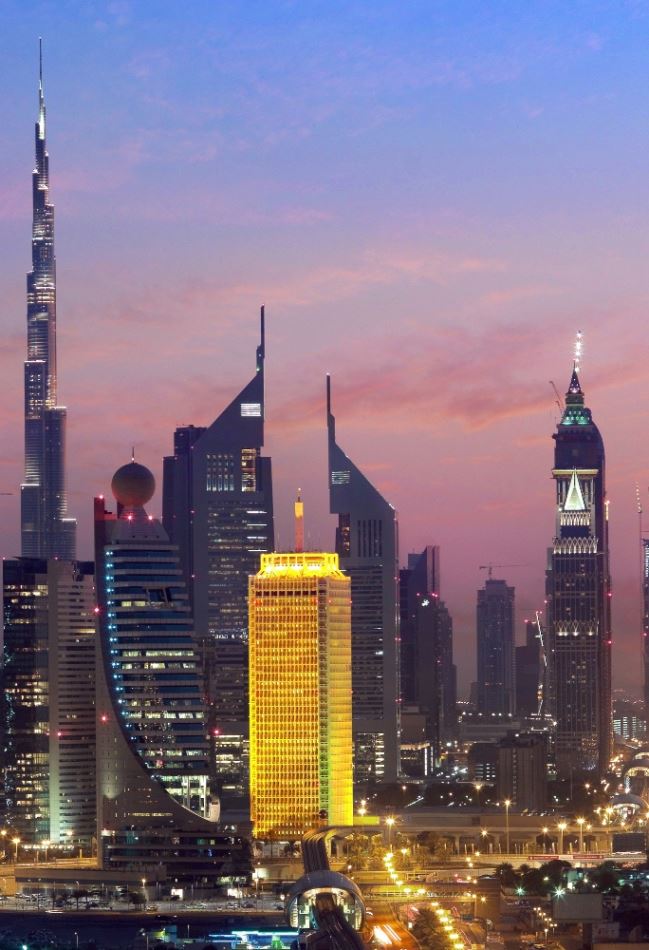 Dubai's status as an events hub is cemented with Dubai World Trade Centre's busiest autumn season yet, with more than 1.2 million visitors anticipated
Dubai has built a formidable reputation as a global events destination over the past five years, with the city staging a wide range of trade and consumer exhibitions, conferences, and live entertainment and shows that pull in millions of visitors annually.
The biggest contributor to this fast-growing industry is Dubai World Trade Centre (DWTC), which in 2015 reported a 12% year-on-year increase in traffic to 2.74 million delegates and attendees, coupled with a 17% hike in exhibiting companies.
The entity's stellar performance has continued in 2016 and as DWTC embarks on its autumn events season it is anticipating attracting more than 1.2 million regional and international visitors over the next four months alone (September to December 2016).
DWTC will host more than 100 exhibitions, conferences, trade and entertainment events during this period including some of the UAE's mega shows – Cityscape Global, GITEX Shopper, GITEX Technology Week, Gulfood Manufacturing, Big 5, Dubai International Jewellery Week – in addition to a wide range of events catering to strategic industries aligned to the economic diversification focus of the UAE and Dubai.
"As we go into another busy events season, we look forward to hosting a diversified events calendar that will connect businesses from around the world. Our aim is to continue to provide the most conducive international platform where businesses from the East and West can showcase their work, find the right partners, and see a tangible return on investment - driving economic growth and creating value," says Ahmed Alkhaja, senior vice president – venues, DWTC.
"Last year, DWTC contributed a record AED12 billion (US$2.46 billion) in retained value toward Dubai's economy, and our priorities will continue to be aligned with the emirate's wider priorities for economic diversification, sustainably driving long-term returns for the MICE industry and building on our contribution to the GDP."
Show stoppers
Returning to DWTC from 6 to 8 September was the landmark 15th edition of Cityscape Global, which hosted major developers and international exhibitors from 30 countries, including significant pavilions from Turkey, Bahrain, the UK and new participants from Pakistan. The show, which attracted more than 40,000 visitors, highlighted the latest trends in global real estate and showcased worldwide projects.
From real estate to another mega industry, travel and tourism, which according to the Minister of Economy, Sultan Bin Saeed Al Mansouri, contributed AED134 billion ($27.44 billion) to the UAE's domestic product in 2015 and is expected to grow at a rate of 5.4 percent annually over the next 10 years.
The Leisure Show and The Hotel Show running parallel at DWTC from 17 to 19 September this show will support a growing sector. The shows will provide decision makers and professionals a platform to discuss industry trends, developments and market intelligence across key areas of the hospitality industry.
An exciting upcoming addition to the DWTC calendar is the theatrical circus performance, Cirque Du Soleil – Varekai, which has garnered international acclaim and mesmerised more than eight million people worldwide since it first premiered in Montreal in 2002. Running from 16 to 26 September, the spectacular show will feature high-flying acrobatics and breath-taking stunts from 50 performers and musicians from 19 different countries.
From 26 to 28 September, the Society of Petroleum Engineers (SPE) will be bringing the 2016 edition of its Annual Technical Conference and Exhibition (ATCE) to the Middle East for the first time in the event's 92-year history. Held under the patronage of His Highness Sheikh Mohammed bin Rashid Al Maktoum, Vice President and Prime Minister of the UAE and Ruler of Dubai, the event will draw upon the expertise of leading international oil and gas professionals, featuring current applications and emerging technologies within all phases of exploration and production (E&P). The conference element will provide an unparalleled opportunity for learning and collaboration at workshops, forums, and training courses, while the concurrent exhibition will showcase latest technologies from around the world.
The demand for the latest consumer electronics has grown significantly in the Middle East, and supporting this demand, GITEX Shopper is set to return to DWTC from 1 to 8 October, bringing together the top technology retailers, brands and distributors under one roof.  The mega show will once again feature unrivalled offers on electronic devices from established local retailers and world-renowned brands.
The UAE also continues to remain at the forefront of technological innovation with game-changing initiatives, such as the first fully 3D printed office building and the Dubai Future Endowment Fund, which dedicates AED1 billion ($205 million) to support innovative projects in the emirate. Under the theme 'Reimagining Realities', GITEX Technology Week, which will be held from 16 to 20 October 2016, will redefine how technology can transform businesses through cutting-edge showcases, international keynotes and dignitaries from around the globe in attendance. The new GITEX Startup Movement, set to be the most global event of its kind, connecting more than 400 entrepreneurs and 250 investors and mentors from more than 55 countries, will be launched at the 2016 event.  
With a 15,500 square metre extension to the indoor complex space, bringing the multipurpose indoor event and exhibition capacity to more than 122,000 square metres, DWTC is fulfilling its role as a creator of business opportunities, supporting the growth of the regional MICE industry while delivering sustainable economic growth, in line with the UAE Vision 2021.