Etihad to fly A380 on Melbourne route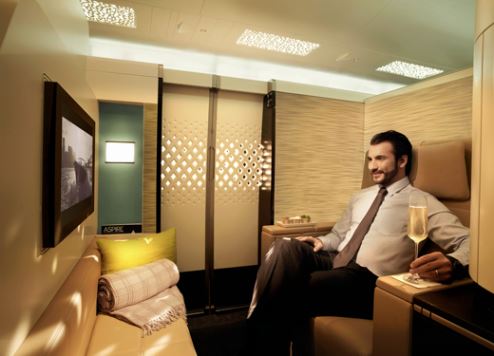 Etihad Airways, a strategic partner of The First Group, will deploy an A380 on its Abu Dhabi-Melbourne route from June 1, 2016.
The flagship superjumbo will operate flights EY460/461, one of the airline's twice daily services to the Australian city, replacing one of the Boeing 777-300ER aircraft currently deployed on the route.
It will also bring to Melbourne The Residence by Etihad, the airline's luxurious private three-room suite in the sky.
"The launch of A380 services to Melbourne is good news for travellers on the very popular route," said Etihad Airways president and CEO James Hogan.
"From June next year, guests on our Abu Dhabi-Melbourne A380 flights will discover what travellers the world over are talking about – the superior level of luxury, comfort, service, and inflight technology that is redefining luxury air travel and transforming the flying experience."
The introduction of the new aircraft will provide passengers travelling between London and Melbourne via Etihad's Abu Dhabi hub a seamless A380 experience given the superjumbo is deployed on both routes.
Those guests hopping on board in Melbourne will also be able to connect to 900 weekly connections in 50 markets across the Middle East, Africa and Europe, Hogan noted.
The new A380 will increase the total number of two-way seats on the Melbourne-Abu Dhabi route by 26 percent to more than 11,500 seats per week.
Hogan added: "Melbourne is an important point on our global network, and our Abu Dhabi to Melbourne services continue to generate very high seat load factors on a year round basis.
"After just three months of operations, demand for our second daily service is already exceeding our expectations.
"Deploying the 496-seat A380 to Melbourne will enable us to accelerate our growth in the Victorian market by providing additional capacity, particularly in business class, where demand for seats continually outstrips supply."
Etihad Airways commenced services to Melbourne on March 29, 2009 and added a second daily service to the route on August 1, 2015.
It is the only airline offering double daily non-stop services between Melbourne and the UAE.