Etihad reports record passenger numbers from India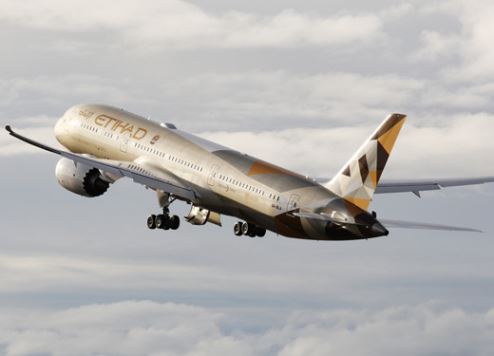 Etihad Airways, a strategic partner of The First Group, has announced a 63 percent increase in full-year passenger traffic with partner Jet Airways to and from India.
Together, the airlines carried a record 3.3 million passengers between Etihad Airways' Abu Dhabi hub and India in 2015, representing a sharp rise on the 2 million flown during the previous 12 months.
Etihad Airways became the first foreign airline to invest in an Indian carrier under the current Indian Foreign Direct Investment Rules when it invested US$750 million in Jet Airways for a 24 percent equity stake in 2013.
Etihad Airways today operates 175 flights each week to and from 11 Indian gateway cities. The combined networks of Etihad Airways and Jet Airways offer over 250 weekly flights between Abu Dhabi and 15 cities across India.
Together, both carriers lead the market in terms of travel between India and the UAE. Globally, the two airlines account for 20 percent of all air passenger traffic to and from India.
In addition, Etihad Airways Cargo operates 14 weekly freighters to four cities in India and flies around 120,000 tonnes of cargo each year in and out of the country – representing around nine percent of the total international market.
These figures reflect the growing bilateral relationship enjoyed between the UAE and India, with trade between the two countries estimated to grow by more than 60 percent in the next five years.
"Bilateral relations between the UAE and India continue to grow based on years of friendship and deep commitment to strengthening economic, cultural and trade ties," said Etihad Airways president and CEO James Hogan.
"With Etihad Airways and Jet Airways together offering over 44,000 seats each week between Abu Dhabi and India, we are clearly a key contributor to India's dynamic economy. There is further room to grow and we are looking at the many opportunities that exist to develop our operations."