Etihad Rail secures Dubai Industrial City deal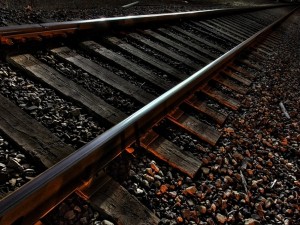 Bosses at Etihad Rail have confirmed the company will develop a new terminal within the Dubai Industrial City.
The two organisations have signed a memorandum of understanding (MoU) and the site will now become one of Etihad Rail's main freight hubs.
Although cargo volumes have generally fallen across the globe due to the shaky economy, the Middle East appears to be bucking this trend.
UAE-based ports have been very busy in recent months and Dubai Airports confirmed that air freight activity grew by 11.9 per cent in May 2013 when compared with the corresponding period in 2012.
Rail freight is big business at the moment, as governments look to transport as much cargo as possible via train, thus removing thousands of gas-guzzling heavy goods vehicles from the roads.
Dr Nasser Al Mansoori - chief executive officer (CEO) at Etihad Rail - said the MoU is part of wider plans to cement the UAE's place as a logistics hub in the Middle East.
'We look forward to working closely with Dubai Industrial City to develop one of Etihad Rail's main public freight terminals, and to exploring opportunities with its growing portfolio of customers from the automotive industry,' he remarked.
The UAE government is understandably keen to see the country's manufacturing sector grow and it is hoped the industry will account for 25 per cent of the nation's gross domestic product by 2015.
CEO at Dubai Industrial City Abdulla Khalifa Belhoul insisted connectivity is vital for manufacturing and logistics businesses, which is why this MoU is so important. He also suggested Dubai Industrial City was strategically built so it has excellent links to Al Maktoum International Airport and the Jebel Ali Free Zone.
'The construction of this station - and the Etihad Rail project more broadly - will greatly contribute to the diversification of Dubai's economy,' he commented.
Dubai is renowned for its superb infrastructure and developments of this nature will continue to make the city even more appealing to international companies.