Etihad chief hails UAE's links with the Philippines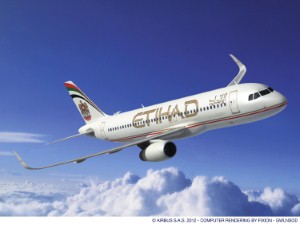 Etihad Airways is hosting a special event in Manila to celebrate the company's seventh year of providing flights between the UAE and the Philippines.
James Hogan - president and chief executive officer at the firm - will meet with local business leaders and members of the diplomatic community, before laying on a cocktail evening at The Peninsula Manila.
Etihad has expanded at an incredible rate over the past decade and this is demonstrated by the growth of its Philippines services.
In 2006, the carrier ran four weekly A330-200 flights between the two countries, but now it operates two daily journeys using the much larger Boeing 777-300ER aircraft. This means the number of travellers being transported from the UAE and the Philippines has tripled in the space of just seven years.
Mr Hogan remarked: 'Over the same period, we have carried more than 2.3 million passengers with an average seat factor of approximately 86 per cent, making the Philippines route one of the strongest performers in our network.'
He added that impressive growth in the Philippines' economy was one of the main factors behind this expansion,with the nation's gross domestic product increasing by 7.6 per cent in the first half of 2013.
'Total trade between the UAE and the Philippines reached $2.16 billion (£1.37 billion) last year, creating significant opportunities for belly-hold cargo transportation,' Mr Hogan continued.
Etihad is fast becoming one of the biggest airlines in the world and the firm is announcing new services all the time.
Last week, Etihad confirmed it would double the number of flights between Abu Dhabi and Kathmandu in Nepal from November 1st 2013. At the moment, the carrier offers seven trips per week, but this will increase to a double-daily service.
Etihad first started transporting leisure and business passengers between the two cities in 2007 and since then it has carried more than 620,000 people on the route.
Kevin Knight, Etihad Airways' chief strategy and planning officer, thinks the new services will 'further strengthen commercial and cultural ties' between Nepal and the UAE.