Etihad Cargo set to increase services in China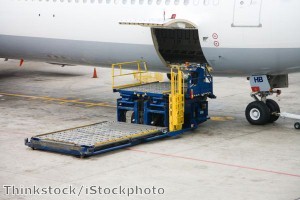 Etihad Cargo has announced it will enhance its operations in China. 
The company, part of the UAE's national airline, will increase its bellyhold capacity between Abu Dhabi and Chengdu. According to figures, the volume of goods is set to rise by 40 per cent to 930 tonnes per month. On top of this, flights between the two destinations will move from operating just five times a week, to a daily schedule.
Statistics have shown a marked increase in trade between the two countries, with Etihad Cargo announcing it carried more than 73,000 tonnes of cargo to and from China last year. This is rise of 33 per cent compared to 2012. 
Chengdu is seen as a key destination for the company, with almost half the world's Fortune 500 businesses having a base in the area. Home to over 80 million people, the city is also seen as one of China's most important foreign direct investment markets. 
As well as increasing services to Chengdu, Etihad Cargo will continue to deploy freight aircraft to Shanghai and Hong Kong, sending seven and six aeroplanes to these areas respectively each week. It also runs two services to Beijing and Guangzhou.
On top of this, the airline will also offer daily bellyhold cargo operations from Abu Dhabi to Shanghai and Beijing. Meanwhile, its equity partner Air Seychelles will run services to Hong Kong.
Kevin Knight, chief strategy and planning officer at Etihad Airways, said: "As a direct result of increased demand for our cargo services, tonnage carried between our Chinese destinations and the rest of our global network has grown significantly over the past 12 months, and our forward projections for 2014 are looking positive".
He added the company has direct access from China to the Indian subcontinent, sending services to Mumbai, Delhi, Chennai and Dhaka. The additional services, he claimed, allowed shippers daily access to every part of the firm's network.
The new contract is due to commence on March 30th.