Etihad Airways reports profits of $73m for 2014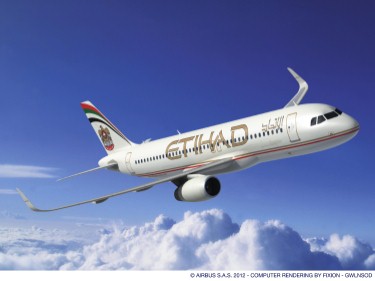 UAE-based Etihad Airways has reported profits of $73 million (£47.7 million) for 2014, marking an incredible increase of 51 per cent due to robust passenger growth.
Last year, total revenue for the airline reached an impressive $7.6 billion, up 26.7 per cent compared to 2013, according to a statement released by the firm on Thursday (May 28th).  
Earnings - excluding interest, tax, depreciation, amortisation and rentals - climbed by 16.2 per cent to $1.1 billion, representing a 15 per cent margin on total revenues.
Commenting on the firm's achievements in 2014, James Hogan, president and chief executive officer of Etihad Airways, said: "Our shareholder has set a clear commercial mandate for this business.
"Our focus is on sustainable profitability and our fourth year of net profits, at a time when we continue to invest in the new routes, new aircraft, new product and new infrastructure needed to compete effectively, shows we are serious about that goal."
Over the course of 2014, the airline carried 14.8 million passengers, marking a 22.3 per cent year-on-year increase compared to 2013. Revenue passenger kilometres, which measures customer journeys, rose by 23.6 per cent to 68.6 billion, while available seat kilometres - or capacity - grew 21.8 per cent to 86.6 billion.
The spike in passenger numbers has much to do with the fact that Etihad Airways launched new services to ten different destinations in eight countries last year, including Los Angeles, Dallas, San Francisco, Rome, Zurich, Medina, Yerevan, Jaipur, Phuket and Perth. It also boosted capacity on existing flights.
In terms of cargo, Etihad Airways experienced a surge of 19.2 per cent in revenues, taking the total for 2014 to $1.1 billion, as freight and mail volumes rose from 487,000 tonnes to 569,000 tonnes.
Mr Hogan explained that his firm is one of the largest cargo operators in the world, with the airline forecasting significant growth for 2015. He added that this side of the business will be driven by initiatives to expand capacity and scope as well as leveraging equity and other partnerships.