Etihad Airways increases flights to Dublin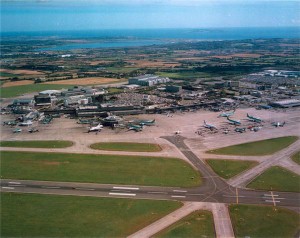 Etihad Airways is to increase the number of flights it runs from Abu Dhabi to Dublin. 
The national airline of the United Arab Emirates and partner of The First Group will offer two flights a day from July 15th and it means nearly 9,000 additional seats will be on offer every week.
This could be very positive news for businesses in the UAE and Ireland, as it means there will many more options for transportation between the two countries and may strengthen trade negotiations. 
James Hogan, Etihad Airways' president and chief executive officer, said the route has become of the airline's most popular since it was launched back in 2007.
"The 40 per cent increase in flight frequency will benefit business and leisure travel not only between Ireland and the UAE, but also right across the Etihad Airways network, especially countries which have a connection with Ireland like Australia, Thailand and Malaysia," he added.
Dublin Airport Authority (DAA) chief executive Kevin Toland said the partnership between Dublin Airport and Etihad Airways has been "hugely successful" over the past six years and he is glad the carrier has decided to offer "additional choice and convenience to both business and leisure travellers". 
Nearly 1.2 million people have flown on the route since it was launched in 2007 and the Abu Dhabi-Dubai route frequently features on the airline's top ten most popular. More than 240,000 passengers were onboard in 2013. 
Leo Varadkar, Ireland's minister for transport, tourism and sport, said it represents yet another significant capacity boost for Dublin Airport.
It comes after Etihad Airways was recognised at Air Transport World magazine's 40th Annual Airline Industry Achievement Awards for its outstanding service and excellence across its operations. The carrier also wants to be seen as the best airline in the world by the end of 2014.