Etihad Airways announce early arrival of luxury plane for flights to JFK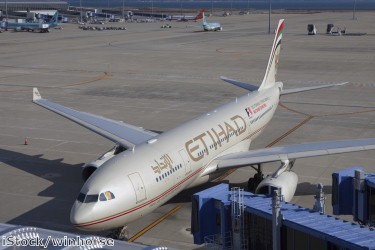 Etihad Airways has revealed that its luxury Airbus A380 service will begin earlier than expected, with flights from Abu Dhabi to New York's John F Kennedy (JFK) International Airport starting on November 23rd.
The new planes have redefined the meaning of grandeur, offering passengers the unique opportunity to stay in a three-room, butler-serviced suite during the flight. 
According to the company, demand has been so strong that it made sense to bring the launch date of the Airbus A380 service forward, allowing those travelling to the US for Thanksgiving and those attending the 2015 Formula 1 Abu Dhabi Grand Prix the chance to travel in style. 
James Hogan, president and chief executive officer of Etihad Airways, said that his company is committed to reimagining the luxury travel experience, to offer the ultimate experience. 
"With the early introduction of our A380 service into New York, we look forward to further redefining what world-class air travel can be for our guests traveling on Etihad Airways across all classes of service," he added. 
The service in the suite - named the Residence - doesn't start when a passenger is already on the plane, instead it begins at home with a chauffeur-driven ride to the airport. Once aboard they will have use of a living room, double bedroom and en-suite with shower.
Guests will also be able to access the Etihad Lifestyle Concierge team, who are Savoy-trained butlers that can give passengers a personalised service while they are in the air.
Butlers are able to arrange dining reservations, entertainment bookings, organise special events, find out information about the destination they are headed to and offer lifestyle services. 
Etihad hasn't forgotten the other people that will be onboard, as it has invested in the latest Panasonic eX3 entertainment system on its A380 fleet, providing more than 750 hours of on-demand entertainment, improved gaming and high definition screens across all cabins.