Emirati women take flight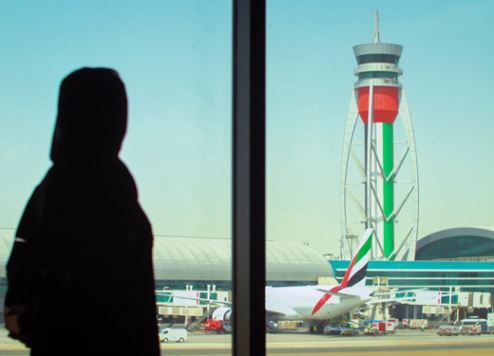 Dubai is actively encouraging Emirati women to play a key role in government and industry as part of a UAE-wide empowerment strategy. One of the emirate's top employers, Dubai Airports, is leading the charge with a new leadership programme
Dubai recently celebrated the 3rd Emirati Women's Day, which pays tribute to the women who have played a major role in the development and advancement of the UAE.
The occasion saw many of the country's dignitaries, male and female, take to social media to thank Emirati women for their hard work and dedication.
Sheikha Fatima bint Mubarak, Chairwoman of the General Women's Union, Supreme Chairwoman of the Family Development Foundation and President of the Supreme Council for Motherhood and Childhood tweeted: "On Emirati Women's Day, we thank you for your positive contribution to the building of our cherished nation. This reflects your socio-political maturity and the belief of the wise leadership in your capabilities as an active partner in sustainable development."
Today, women make up one-third of the UAE's cabinet, two-thirds of government employees and two-thirds of national university graduates.
It's all part of the National Strategy for Empowerment of Emirati Women, launched on March 8, 2015, by Sheikha Fatima.
The strategy provides a framework for government, private sector and civil society organisations to establish work plans to position the UAE among the most advanced countries in the area of women's empowerment.
The 3rd Emirati Women's Day saw government and private sector entities come out in force to thank Emirati women for their contribution. Many also took the opportunity to announce new initiatives aligned to the National Strategy for Empowerment of Emirati Women.
They included Dubai Airports, the operator of Dubai International (DXB) and Al Maktoum International (DWC).
The company reaffirmed its commitment to the nation's female workforce by launching new career development programmes targeting Emirati women in managerial and internship positions, a move it said would "ensure women play an important role in shaping the future of the UAE's aviation industry".
During an event held to coincide with the 3rd Emirati Women's Day, Dubai Airports revealed details of the 'Aspiring Women's Programme', which is aimed at female Emirati managers and is designed to provide them a pathway to stand among the company's future leaders.
The nine-month programme will provide Emirati women with leadership coaching through workplace challenges and workshops, as well as support them as they build their network of professional contacts across the organisation and wider airport community. It will ultimately lead to a professional certification recognised by the Institute of Leadership and Management.
The programme supports the UAE's national agenda to achieve gender balance in the workplace and become one of the world's top 25 countries for gender equality.
Today, Dubai Airports employs more than 200 Emirati Women in a wide variety of roles, 32 percent of which are in leadership positions. Dubai Airports hopes this figure will rise over the coming years as it encourages more women to forge careers in the emirate's aviation sector.
As well as addressing the numbers, Dubai Airports is working hard in other areas to support and empower Emirati women. It prioritises UAE nationals in recruitment processes and is launching a new Arabic-language careers portal this month.
The company has also enhanced its family friendly working environment with extended maternity leave and increased nursing hours that benefit all women. In addition, it is offering exclusive opportunities for UAE nationals to pursue higher education by offering scholarships and study leave.
With the aviation sector predicted to support more than 750,000 jobs in Dubai by 2020 according to Oxford Economics, which corresponds to almost 30 percent of all projected employment in the emirate and more than 35 percent of Dubai's total GDP, Dubai Airports' internship scheme focuses on the future generation, with the programme currently dominated by female interns.
In the current intake of graduates, 76 percent of applicants are Emirati women, all of whom are set to gain experience in various departments including human resources and development, finance, health and safety, and corporate assurance.
Partnering with two leading universities in the UAE, Higher Colleges of Technology and Zayed University, Dubai Airports' internship scheme runs over three months, with students gaining university credits as well as valuable industry experience. Students can apply for the internship scheme through the Dubai Airports career portal.
Ann-Marie Campbell, executive vice president of human resources and development at Dubai Airports, said: "We are delighted to launch DA's Aspiring Women Course and believe this programme will harness the potential of the many dynamic Emirati women in our organisation. The passion and commitment of Emirati women who strive to [excel] in their professional lives is truly inspirational and is sure to enhance their professional careers and the future of this great country."