Emirates unveils network expansion in Europe and Asia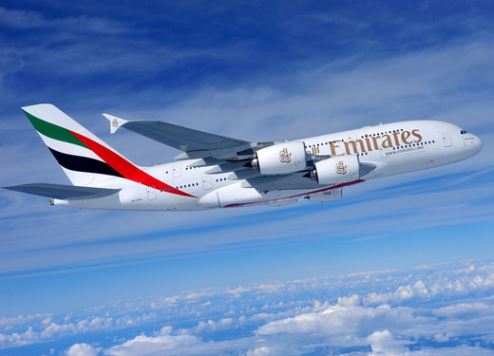 Emirates has unveiled a number of network expansion gains in Europe and Asia. The carrier has launched services to two new cities in Southeast Asia; Yangon and Hanoi.
The service operates from Dubai to Yangon, onwards to Hanoi, and then back to Dubai via Yangon, which expands the airline's network in the region to 12 cities in seven countries. Myanmar is a brand new country on the carrier's route map.
Emirates has also unveiled plans to deploy its largest aircraft, the A380, on its Dubai-Guangzhou route.
Effective from October 1, Guangzhou will become the third city in mainland China to welcome the A380, following Beijing and Shanghai.
Emirates also flies the double-decker jet to Hong Kong and Taipei. Since it launched the route in 2008, Emirates has served Guangzhou daily using a two-class Boeing 777-300ER aircraft. The deployment of a three-class A380 on the route will increase capacity on the route by 15 percent.
Heading West and the Dubai-based carrier has announced an 11 percent capacity increase to Manchester with the deployment of a third A380 on the route from January 1, 2017.
The replacement of the Boeing 777-300ER will mean that all Emirates flights to Manchester will be operated by the iconic double decker aircraft.
Thanks to the new aircraft deployment, Emirates will offer 2,198 additional weekly seats on the route, enabling further business and leisure travel between Dubai and Manchester. The airline also expects to break the symbolic mark of one million passengers carried on the route for this financial year, attesting to the growing demand in the market. 
In neighbouring Scotland, Emirates has revealed the growing popularity of its Dubai-Glasgow route.
In the financial year ending in March 2016, 410,000 passengers flew between Dubai and Glasgow with Emirates, more than four times higher than the 96,195 customers that first travelled in 2004, and the equivalent to 68 percent of Glasgow's population.
Since launching operations in April 2004, Emirates has carried 3.35 million passengers between Dubai and Glasgow. The airline operates two daily flights between Glasgow and Dubai, both operated by the Boeing 777.