Emirates to launch first A380 services to Christchurch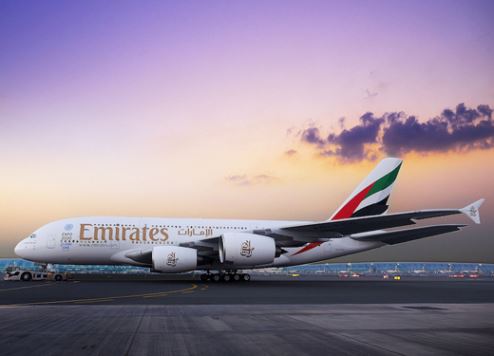 Emirates A380s will fly between Dubai and New Zealand five times daily from 30 October with the introduction of the airline's double-decker flagship aircraft on Christchurch services.
Emirates will be the first airline to offer regular scheduled A380 services to and from Christchurch with the upgrade of the current daily Christchurch service from Boeing 777-300ERs, along with the removal of the en-route stop in Bangkok, which will enable passengers to travel all the way between Christchurch and Dubai, with just one stop in Sydney.
The launch of the Christchurch A380 flights will coincide with the introduction of the A380 on Emirates' daily non-stop route between Dubai and Auckland. Emirates currently also operates three other daily A380 services between Auckland and Dubai and beyond, via Australia (Sydney, Melbourne or Brisbane).
Known as the Garden City, Christchurch is the main gateway to New Zealand's South Island and is home to more than 380,000 residents.
All daily A380 flights from New Zealand provide connections through Dubai with direct Emirates flights to and from 38 destinations in Europe, as well as a number of cities in Africa and the Middle East. On many of Emirates' routes, Auckland and Christchurch passengers will be able to fly all the way in both directions on an A380, including on services connecting New Zealand with London (Heathrow and Gatwick), Manchester, Paris, Amsterdam, Rome, Milan, Frankfurt, Munich, Barcelona and Zurich.
All New Zealand services will continue to offer three classes of travel – First, Business and Economy, with generous free baggage allowance (up to 35kg in Economy, 40kg in Business and 50kg in First Class).
On Emirates' A380s, First Class passengers enjoy quiet luxury in the comfort of their private suites and enjoy the industry's only Onboard Shower Spa. First Class and Business Class passengers can socialise and enjoy canapes and cocktails at the popular Onboard Lounge.