Emirates takes top slot in UAE brand rankings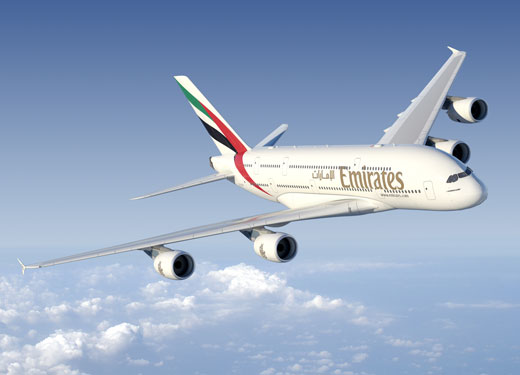 Emirates, the world's largest international airline, has topped the list of most recommended brands by UAE consumers, according to a new study.
The Dubai-based carrier took top slot in the YouGov Brand Advocacy Rankings for the UAE for the second year running, ahead of global giants including iPhone and its parent brand Apple (4th and 10th place respectively) and Google, which ranked 9th.
The UAE Advocacy Rankings, produced by YouGov's daily brand tracking tool BrandIndex, screened all 590 brands in the country, and surveyed only respondents who are current and former customers of one of them. Rankings data was collected between November 1, 2018 and October 31, 2019.
The airline also ranked as the fourth most recommended brand in YouGov's Brand Advocacy Rankings for Saudi Arabia.
Emirates, a brand that has put Dubai on the global business and tourism map, continues to build on its 34 years of growth and success.
The airline reported a 282% increase in profit to US$235 million for the first six months of the 2019-2020 financial year and improved seat load factor to 81.1%, up 2.3 percentage points.
Dubai's strong destination appeal saw Emirates carry 29.6 million passengers during the period, up 7.9% on the same period the previous financial year.
To pave the way for future growth – of Dubai and the airline – the carrier placed multiple aircraft orders at the recent Dubai Airshow, which took place from November 17 to 21.
It announced a firm order for 50 A350-900 XWB aircraft worth $16 billion at list prices, with delivery of the first aircraft expected in May 2023, and signed a full purchase agreement for 30 Boeing 787-9 Dreamliner aircraft, worth $8.8 billion at list prices.
Emirates currently operates an all wide-body fleet of efficient and modern aircraft, comprising the iconic Airbus A380 and the popular Boeing 777. From its hub in Dubai, the airline serves more than 150 cities on six continents, offering award-winning inflight and on ground services.