Emirates SkyWheels takes flight with prestige cars on board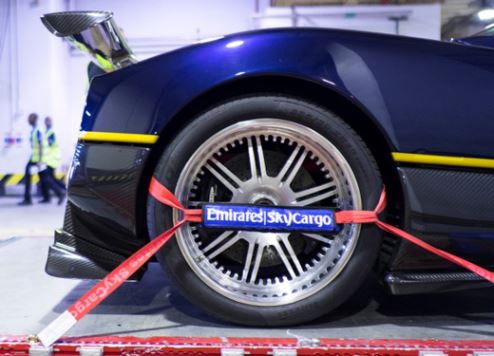 Emirates SkyCargo, the freight division of Emirates Airline, has launched Emirates SkyWheels, a specialised transportation product for high-value automobiles.
Through its latest offering, Emirates SkyCargo will provide customers with a complete transportation solution for prestige vehicles including classic, luxury and sports cars, across its network.
Customers who are having their cars transported can choose between Emirates SkyWheels Premium and Emirates SkyWheels Advanced.  
The customisable Premium product package covers door-to-door transportation of the vehicle from select origins and destinations.
It includes collection of the vehicle from its home and delivery overseas, in addition to export and import customs clearance processes for the vehicle at both ends of the journey.
Additional road and transport insurance is also available under the Premium option.
Emirates SkyWheels is supported by the expertise of highly qualified staff based in more than 150 destinations on six continents, who are specifically trained on loading and unloading vehicles from aircraft with the utmost attention to care and safety.
In addition to state-of-the-art cargo terminals in Dubai featuring dedicated storage space for vehicles, Emirates SkyCargo also boasts a modern fleet of over 245 wide-body aircraft including 15 freighters, 13 Boeing 777Fs, and two B747-400ERFs.
Emirates SkyCargo recently transported an exclusive Pagani Zonda F supercar from Dubai back to the Pagani factory near Bologna, Italy for a service.