Emirates revamps corporate loyalty programme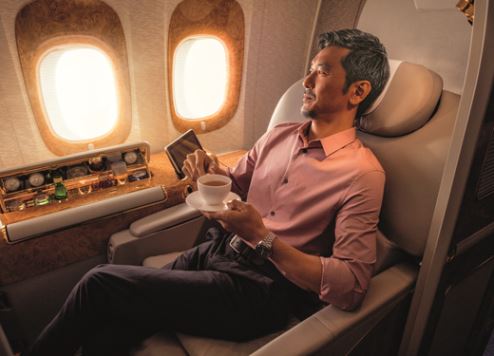 Emirates has revamped its corporate loyalty programme, Emirates Business Rewards, to provide greater value and added features for its customers.
The new programme has been simplified and made more competitive to allow for easier redemption and upgrades even on last-minute bookings.
One of the biggest features of the new programme is the ability to use Business Rewards Points to book any commercially available seat at any time, providing members with cash-like convenience.
Emirates is the first and only airline in the region to offer such flexibility as part of its corporate loyalty programme, improving cost-effectiveness for business travel.
The programme revamp takes into account the results of an Emirates-commissioned independent survey on the perception and habits of more than 800 business travellers and decision makers of business travel in the UAE.
The key findings reiterate the need for cost-effectiveness and flexibility in corporate travel with survey results revealing the three factors considered when selecting an airline were fare (30 percent), flight timings (26 percent), and value for money (23 percent).
Respondents also most commonly book business travel online directly with the airline (29 percent), with 50 percent of smaller organisations booking their travel this way.
In a bid to reduce customer reliance on third-party booking agents, Emirates Business Rewards has enhanced the user-experience to include easy-to-use customer dashboards.
These include tools to manage and book services for employees, and monitor the savings accumulated so far on the programme.
Enrolment has also been simplified regardless of organisation size.
Emirates provides direct connectivity from Dubai to more than 150 destinations across six continents. In all classes, Emirates provides quality products and value for money with luxurious private suites in First Class, flat-bed seats in Business Class and the iconic A380 Onboard Lounge, the largest in-seat screens in the world in Economy class at 13.3 inches and more than 2,500 channels of on-demand entertainment in all cabins.