Emirates named 'World's Best Airline' by Skytrax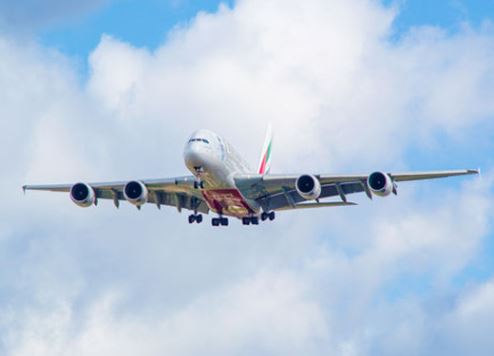 Emirates has been named the 'best airline in the world' at the prestigious Skytrax World Airline Awards 2016.
It marks the fourth time the Dubai-based carrier has been awarded this honour in the last 15 years and is its first win since 2013.
Emirates also scooped the 'World's Best Inflight Entertainment' title for a record 12th consecutive year and was named the 'Best Airline in the Middle East' too.
Based on the results of the largest airline passenger satisfaction survey in the industry, the World's Best Airline Awards are considered a global benchmark of airline excellence. This year's Skytrax awards were based on a total of 19.2 million completed surveys covering 280 airlines, by customers hailing from more than 104 countries. The Skytrax survey measures quality standards across 41 key performance indicators of front-line products and services in the airline industry.
Emirates won the first ever Skytrax World's Best Airline in 2001, again in 2002 and in 2013. In total, Emirates has won a total of 20 Skytrax World Airline Awards since 2001.
Sir Tim Clark, president, Emirates Airline, said: "We are honoured to be recognised by the prestigious Skytrax awards. Emirates has always put our customers at the heart of what we do, and we work hard to deliver the very best experience possible to our customers at every touchpoint, every day, all around the world. We constantly invest in our product and services, both on the ground and in the air. We listen carefully to our customers, and then relentlessly challenge ourselves to deliver and exceed expectations. The fact that these awards are based on the direct feedback from passengers is gratifying and wonderful recognition for all of the hard work that's gone into creating the Emirates experience."
Edward Plaisted, CEO of Skytrax, added: "This fourth World's Best Airline title for Emirates is a fantastic achievement and true testament to the airline's popularity."
Fellow GCC carriers Qatar Airways and Etihad Airways also received accolades from Skytrax, cementing the Gulf's status as the world's leading aviation hub.