Emirates most 'positively received' UAE brand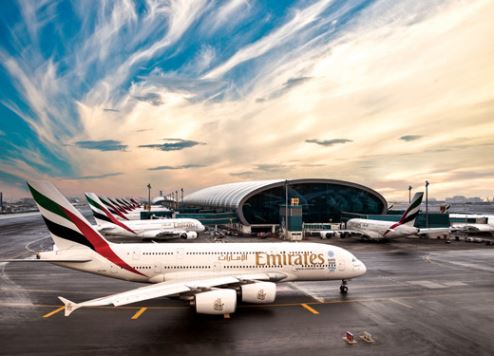 Emirates is the most positively perceived brand in the UAE, according to the 2016 Mid-Year Best Brand Rankings released by global market research company YouGov.
The ranking, applied across 26 countries globally including the UAE, Saudi Arabia and Egypt, are compiled using the Buzz score from YouGov's daily flagship brand tracker - BrandIndex.
Buzz asks residents daily if they have 'heard anything positive or negative about a brand in the last two weeks through advertising, news or word-of-mouth'. Respondents are interviewed on YouGov's online panel.
Since knocking Samsung off the top spot last year, Emirates has continued to create the highest brand Buzz scores out of more than 400 brands in the UAE this year, and has also made a comeback into the Saudi Arabia Mid-Year Rankings in ninth place.
In 2016 the brand has launched a refreshed 'Hello Tomorrow' global advertising campaign embracing film, digital, print and outdoor assets to further showcase its in-flight experience to the masses.
Holding tight onto second and third place respectively are WhatsApp and Samsung.
"As we look to the biggest Mid-Year Improver Rankings for 2016, which record the brands with the biggest increase in Buzz for the first six months of the year, leisure and entertainment favourites Global Village and LEGOLAND are winning the biggest increase in positive share of voice in first and second place respectively," revealed YouGov.
Celebrating its 20th season in 2016 Global Village is showcasing the rich culture and heritage of the GCC in its GCC pavilions this year. Meanwhile, LEGOLAND has taken the front foot in the run up to the highly anticipated opening of Dubai Parks & Resorts in late 2016. 
Beginning with an 'Annual Pass' campaign in late February, the LEGOLAND Dubai team has steadily raised the tone of communications, building anticipation amongst the UAE population.
"Digital and social media are becoming increasingly prominent as marketing vehicles to generate positive appeal amongst consumers with the likes of Emirates, Almarai and Etihad Airways fully integrating these elements into major campaigns," said Scott Booth, head of Travel, Tourism & Leisure Research at YouGov.