Emirates marks 25 years at London Heathrow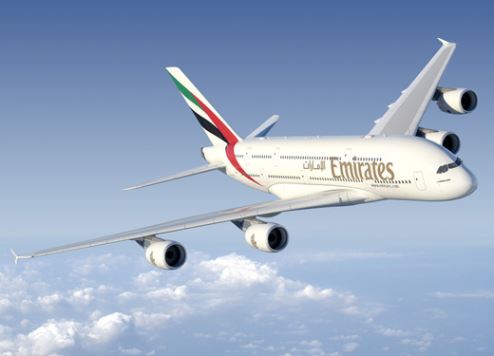 Emirates has celebrated its 25th anniversary at London Heathrow Airport (LHR).
Since 1991, the airline has carried more than 20 million passengers between Dubai and the London Airport.
Almost 1.5 million people have travelled with Emirates through LHR in the last year alone, which is equal to 18 percent of the London population.
Emirates first launched its route to Heathrow on 30 June 1991 as a thrice-weekly A310 service to Dubai.
As passenger numbers have steadily increased, Emirates has added more aircraft to the route and today offers six daily flights between Dubai and Heathrow, all of which are operated by the iconic Airbus A380.
The six daily A380 services from Heathrow are complemented by three daily A380 services between London Gatwick and Dubai.
Emirates will also be adding a Boeing 777 to the Gatwick route later this year meaning that, as of 1 October 2016, 10 daily flights will service the route between the capital and Dubai.
Emirates vice president UK Laurie Berryman said demand for travel from London to Dubai and beyond had witnessed "tremendous growth over the last 25 years" with Emirates now able to carry more than 3,000 passengers from Heathrow to Dubai each day.
"As the economies of both London and Dubai continue to grow, we're confident that the next 25 years will be as successful as the last as we continue to connect people and businesses across the globe," he added.
Emirates SkyCargo, the freight division of Emirates, helps regional and national businesses export products from London to destinations all over the world. Over the last 25 years, Emirates SkyCargo has exported nearly 800,000 tonnes of cargo from London, with popular products including luxury cars, aeroplane engines, specialised vehicles, computer accessories and even sand for building purpose.
Normand Boivin, chief operating officer for Heathrow said Emirates played a key role in "connecting Britain to key markets across the world".
"We look forward to working with them to give passengers travelling through Heathrow the best airport service for the next 25 years," he added.