Emirates lands A380s in Moscow and Guangzhou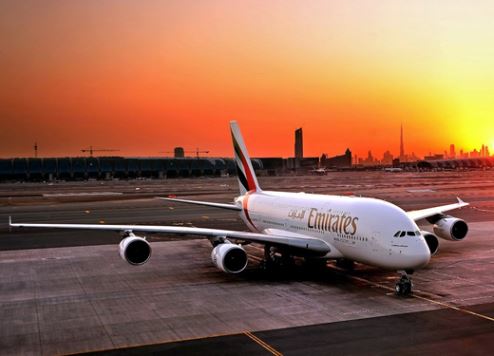 Emirates has launched new daily A380 services to and from Russia and China – two of its key source markets for tourism and trade.
The airline's flagship aircraft was deployed on the Dubai-Guangzhou and Dubai-Moscow routes on October 1.
The new daily double decker services will bring thousands more passengers from both cities into Dubai each week.
In 2015, arrivals from China to Dubai increased 29 percent year-on-year to 450,000 and in 2016, several hotels across the emirate have reported a huge increase in the number of Chinese guests, year-on-year.
In April, research conducted by Dubai Chamber revealed China was now the emirate's top trading partner, with bilateral trade amounting to $48 billion last year.
Dubai Tourism has set out ambitious targets to attract more Chinese visitors to the destination and to facilitate this, the UAE Government recently revealed it will grant visas on arrival to Chinese citizens.
Russia also remains a major source of tourism and trade for Dubai, with the number of Russian visitors heading to the destination picking up strongly in 2016, according to key industry authorities including Dubai Airports CEO Paul Griffiths and former Jumeirah Group boss, Gerald Lawless.
Moscow and Guangzhou join more than 40 Emirates A380 destination cities, providing passengers on both routes with the airline's best-in-class onboard product and renowned service.
Both super jumbos flying these routes operate in a three-class configuration, offering travellers 14 Private Suites in First Class and 76 fully flat-bed mini-pods in Business Class on the upper deck.
The upper deck is also home to the signature Onboard Shower Spas for First Class passengers and the iconic Emirates Onboard Lounge, where First Class and Business Class passengers can socialise at 40,000 feet.
The entire main deck is dedicated to Emirates' spacious and comfortable Economy Class with generous leg room.
All A380s offer passengers Emirates' award-winning ice in-flight entertainment system with a choice of more than 2,500 channels on demand.
Additional perks include free onboard Wi-Fi for all.