Emirates' Dubai-London route named world's sixth busiest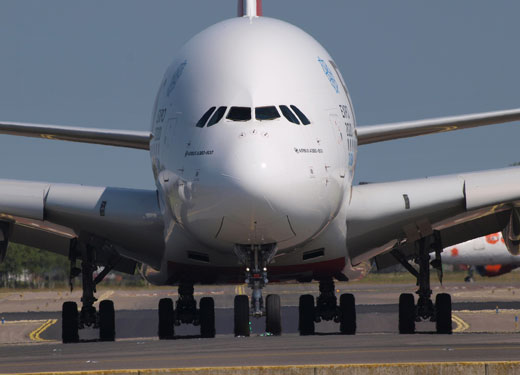 The Emirates Airline service between Dubai International Airport and London Heathrow has been named the world's sixth busiest in 2017 by Routes Online.
More than 3.2 million passengers travelled the route with the Dubai-based carrier last year, according to the latest data revealed in the aviation route development firm's 'top 100 busiest routes on earth' list.
It follows a OAG Aviation report in July that named the Emirates' route between Dubai and London Heathrow the world's third best for generating revenue.
The provider of digital flight information said the route produced more than US$819 million between April 2017 and March 2018 and made more than $25,000 per hour, the highest rate in the world.
Dubai Airports figures reveal London retained its position as the top destination city for Dubai International Airport in 2017 with 4.01 million passengers, followed by Mumbai and Jeddah with 2.48 million and 2.11 million passengers respectively.
The operator's latest figures for July 2018 demonstrate the city continued to top the list of most popular destinations served from DXB by traffic volume, with 358,201 passengers.
Emirates dominates routes between Dubai and London, connecting the two cities with 10 flights daily from Heathrow, Gatwick and Stansted.
They are three of seven airports the carrier serves UK wide, with other locations including Birmingham, Newcastle, Manchester and Glasgow.
These services played a major role in facilitating the 1.27 million UK visitors to Dubai in 2017.
Dubai Tourism says the UK is the destination's third largest tourism source market after India and Saudi Arabia, with visitor numbers up 2% on 2016 and continuing to climb in 2018.