Emirates aircraft fly 432 million kilometres in six months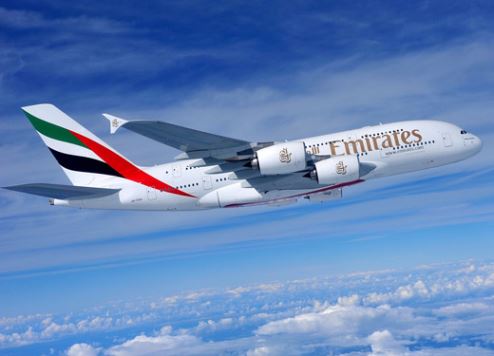 Aircraft flown by Emirates have travelled more than 432 million kilometres since January 2016, the equivalent of traversing the globe more than 10,700 times.
A typical week sees the airline operating more than 3,600 flights. In the first half of 2016, 96,000 flights were operated by the carrier.
Emirates is the world's largest international airline currently serving 154 destinations across 81 countries on six continents and operating 252 aircraft. 
The airline is also the largest operator of the Airbus A380, with 81 of these double-decker aircraft serving more than 40 global destinations.
Since the first Emirates A380 entered service in 2008, more than 50 million passengers have flown on the airline's fleet of super jumbos.
Emirates also operates the largest fleet of Boeing 777 aircraft, with 157 of these popular wide-bodies connecting Dubai to 109 destinations around the world. 
The Emirates Boeing 777 has flown more than 226 million passengers since 2004. 
In 2015, Emirates marked its 30th anniversary and celebrated another year of growth, carrying more than 51.3 million passengers, up 9% on 2014 figures.
Emirates also remained the world's most valuable airline brand in 2015.
Its value grew 21% year-on-year to a staggering US$6.6 billion, according to The Brand Finance Global 500 report.