DXBeach music festival back for winter with mega line up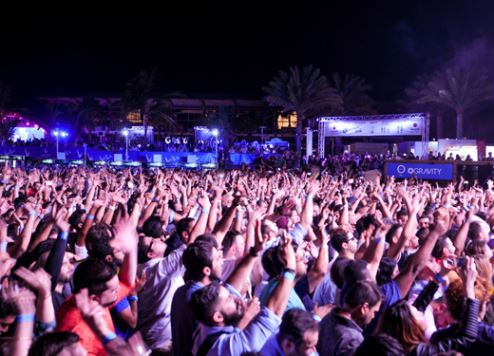 DXBeach is back for another season, announcing two 15-hour music festivals at its postcard-perfect home of Zero Gravity on Friday 21 October and Friday 18 November.
The now-established and much-anticipated event has consistently seen crowds flock to Dubai's most-talked-about entertainment venue since its birth in April 2015, with more than 6,000 revellers attending the last DXBeach in April 2016, which was headlined by Tiësto.
The winter DXBeach line-up will be headlined by British superstar DJ Fatboy Slim, and will also see global giants MK and Benny Benassi take over the state-of-the-art stage on the sand, alongside what is set to be a mesmerising DJ set from Zero 7, as day blends into night.
Undisputed king of the beach party – thanks to his mega successful Big Beach Boutique events attracting hundreds of thousands of people to the seafront of his hometown of Brighton, England – Fatboy Slim has been a DJ enjoying world domination for decades. Also known as Norman Cook, he is currently celebrating the 20th anniversary of his debut album, 'Better Living Through Chemistry', which will be re-issued this month.
At the age of 53, the British 'big beat' dance legend is worshipped for his own patented brand of "party acid house", plus mega tunes including 'Right Here, Right Now' and 'Praise You'.
DXBeach venue Zero Gravity boasts an awe-inspiring beach-side location complete with a 2,000-square-metre pool expansion that couldn't be more suited to Zero 7 whose ultimate chillout tracks include 'Destiny' and 'In The Waiting Line'.
Zero 7's Sam Hardaker will provide the soundtrack to sunset – guaranteed to be a pivotal moment for this DXBeach.
Zero Gravity will once again be offering a special DXBrunch package, priced at AED 495 ($135) per person (aged 21+), and including free-flowing food and premium drinks from 12pm to 3pm, plus access to DXBeach.