DXB's revolutionary 'Smart Gates' a world-first innovation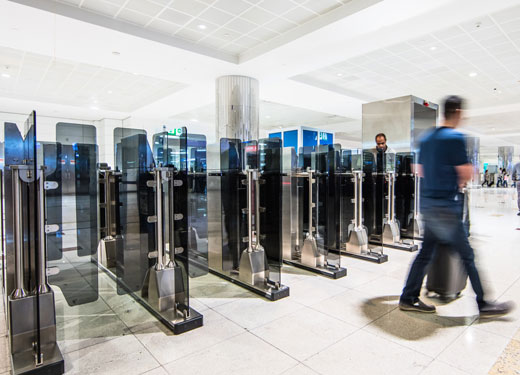 Dubai International Airport (DXB) is set to introduce new passport control technology next month that promises to revolutionise the passenger experience through immigration at the airport.
New Smart Gates will enable passengers to pass through immigration control "in less than 10 seconds", according to Major General Mohammed Ahmed Al Marri, director-general of the General Directorate of Residency and Foreigners Affairs-Dubai (GDRFA-Dubai).
"The new system successfully underwent the experimental stage and we are planning to put it into action by the end of this May," Al Marri told local media earlier this month.
Passengers with a valid and registered passport, Emirates ID, e-gate card or authorised QR barcode will be able to use the service, which will be fully automated.
"It is seven seconds faster than the e-gate when processing a passenger's credentials and provide the quickest way through passport control," commented Al Marri.
Meanwhile, airspace capacity at DXB has increased by a quarter and by 50% at Al Maktoum International Airport, following a restructuring project undertaken by Dubai Civil Aviation Authority and Dubai Air Navigation Services.
According to a statement from Dubai Air Navigation Services, the emirate's air traffic controllers managed more than 500,000 air traffic movements in Dubai's airspace throughout 2017.
The amount of traffic using Dubai's airspace is expected to increase to 600,000 by 2020, the year Dubai host's the Middle East's first World Expo.
Much of this additional traffic will be accommodated by Al Maktoum International Airport, which is situated close to the expo site in Dubai South.
According to estimates recently published by Dubai Airports, DXB and Al Maktoum will accommodate a combined total of 124 million passengers by 2023.