DXB's Concourse D to boost capacity to 90 million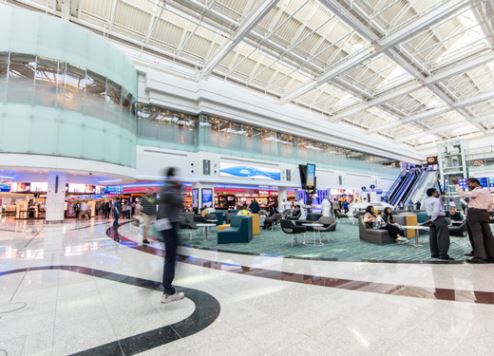 The countdown to the opening of Dubai International Airport's (DXB's) AED3.3 billion Concourse D has started, now that volunteers have road-tested the brand new facility.
More than 2,000 UAE residents have tested the operational readiness of the facility, which will boost DXB's capacity from 75 million to 90 million passengers annually.
Concourse D is the final component of Dubai Airports' $7.8 billion Strategic Plan 2020 – a blueprint for facilitating the rapid growth of DXB that was launched in 2011.
The 2,000 volunteers who played the role of passengers arriving, departing and transiting from the new concourse included men, women, children, senior citizens and individuals with special needs.
They tested the way-finding signage and the flow of passenger traffic within the new building. Participants also got a glimpse - and a taste - of Concourse D's new retail and food and beverage outlets.
The major trial follows months of comprehensive tests involving staff and stakeholders and paves the way for the opening of the new facility, which is designed to meet the needs of the 70-plus international network carriers at DXB's newly renovated Terminal 1.
"The final element of our Strategic Plan 2020, Concourse D, is a timely welcome addition to Dubai International," said Dubai Airports CEO Paul Griffiths.
"It's a facility designed around the needs and comfort of our customers, who will surely notice and appreciate the short walking distances to boarding gates, and the accessible layout of a wide variety of world class food and retail offerings."
DXB reported annual traffic of just over 78 million in 2015, retaining its position as the world's number one hub for international passengers.
It's a title the airport assumed last year when it overtook London Heathrow in the international passenger stakes for the first time.