DXB's $1.2bn Concourse D named 'Airport Development of the Year'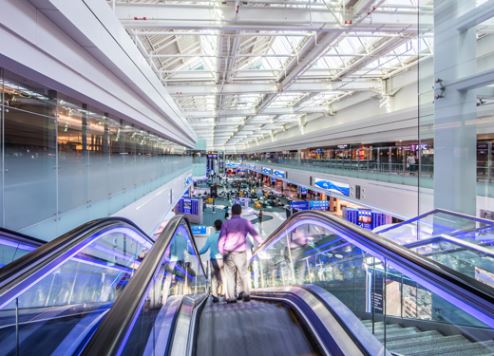 Dubai International's US$1.2 billion Concourse D, which opened in February this year, has won the 2016 Airport Development of the Year at the 10th Aviation Business Awards in Dubai.
The Airport Development of the Year category acknowledges a project that has positively impacted capacity, customer comfort and service quality through innovation, efficiency and a wide range of products and service offerings at a Middle Eastern airport.
Commenting on the award, Anita Mehra, senior vice president of communications & reputation at Dubai Airports said: "Teams across Dubai Airports and our strategic partners – including more than 60 airlines that operate 350 daily flights to connect Concourse D to some 90 destinations around the world, as well as those behind world class food concepts, airline lounges, advertising structures and retail outlets at the airport – put in a lot of hard work to achieve the flawless opening of the facility.
"This award is a recognition of that massive effort and we are very happy to have won it."
The final major element of Dubai Airports' Strategic Plan 2020, Concourse D boosted the airport's annual capacity from 75 million to 90 million passengers.
The new facility, which serves airlines operating out of Terminal 1, has also elevated passenger experience at DXB with open boarding gates allowing them more time and freedom to enjoy curated entertainment events such as  #musicDXB* and Hangout@DXB**, as well as the great variety of shopping, food and relaxation options.