DXB reveals plan to become world's top airport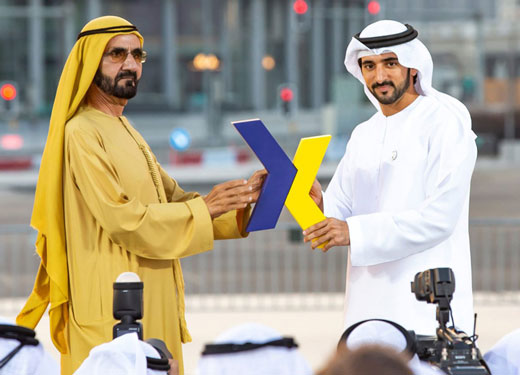 Dubai International Airport (DXB) has launched a new customer-focused strategy designed to establish itself as the world's best airport within the next decade.
The world's busiest international air hub revealed a new brand and various initiatives in support of its plan, as part of operator Dubai Airports' transition from airport operator to a consumer led company.
The brand launch event was attended by His Highness Sheikh Mohammed bin Rashid Al Maktoum, Vice President and Prime Minister of the UAE and Ruler of Dubai, His Highness Sheikh Ahmed bin Saeed Al Maktoum, Chairman of Dubai Airports; Paul Griffiths, Chief Executive Officer of Dubai Airports, as well as VVIPs of Dubai's aviation industry, senior management of DXB, key industry stakeholders and global media. 
According to a statement issued by Dubai Airports, the strategy is designed to transform DXB "into a destination in itself by creating exciting, immersive virtual experiences that bring iconic Dubai landmarks into the airport as well as an array of music, art, dance and even fashion exhibitions that showcase local culture and celebrate diversity".
DXB will also feature zones throughout the airport's concourses that cluster together retail, F&B and themed attractions.
Speaking at the launch, His Highness Sheikh Ahmed said: "In Dubai, we continuously strive to be at the forefront of the industry globally and to lead the way with unwavering ambition, innovation and timely investment. Aviation, tourism and travel have been fundamental in Dubai's growth story and we believe this investment will yield further dividends by encouraging repeat traffic and enticing connecting passengers to visit Dubai.
"We recently welcomed our billionth customer at DXB, which was a remarkable milestone. Today we are making a clear statement that will ensure DXB continues to be one of the world's most innovative and forward-thinking airports for years to come."