DXB retains world's busiest international airport title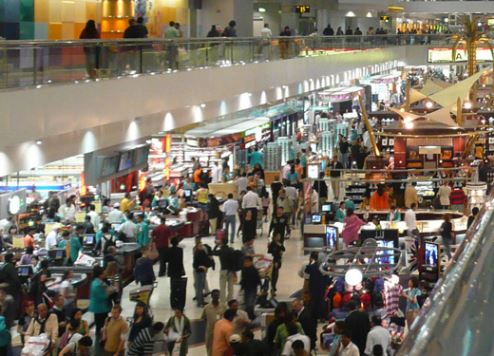 Dubai International has retained its position as the world's number one airport for international passenger traffic, reporting 83.6 million passengers in 2016, according to the annual traffic report issued by operator Dubai Airports.
With monthly passenger traffic breaching the 7-million mark six times during the year, including the 7.72-million-passenger milestone in August, DXB's annual traffic in 2016 reached 83,654,250 compared to 78,014,838 in 2015, a robust growth of 7.2 percent.
A surge of holiday season passengers boosted monthly traffic in December to 7,706,351, up 9.3 percent compared to 7,053,243 recorded in December 2015.

During 2016, a number of new airlines, including Nepal Airlines Corporation and Rossiya, launched services to DXB, while 11 new passenger destinations were added to the hub as a result of network expansion by flydubai, Emirates and other international carriers.

Spurred by capacity increase and the launch of new services by Spice Jet, Jet Airways, Air India and other carriers, India continued to lead the way as Dubai's single largest source market for the full year with 11.44 million passengers in 2016, up 10.1 percent compared to 10.39 million passengers recorded in 2015.
Saudi Arabia ranked second with 6.07 million (+11.3 percent) just marginally ahead of the UK at 6.06 million (+6.7 percent).
In terms of destination cities connected to DXB, London ranked first (3.75 million passengers) ahead of Doha (2,999,762 passengers) followed closely by Mumbai with 2.36 million passengers. In terms of percentage growth in 2016, the top regions were Eastern Europe (17.5 percent), Asia (11.4 percent), and the Indian subcontinent (9.5 percent).
Paul Griffiths, CEO of Dubai Airports, said: "After emerging as the world's number one airport for international passengers in 2014, DXB has firmly established itself as the leader in that category. With our new forecast for 89 million passengers in 2017, DXB is closing the gap on Atlanta and Beijing for the top spot in overall traffic."