DXB reports second-busiest month on record for passenger traffic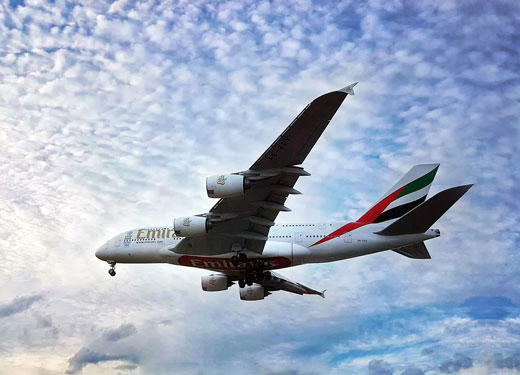 Dubai International Airport (DXB) has reported its second-busiest month on record, with the world's biggest aviation hub for international traffic welcoming more than eight million passengers in July.
Passenger numbers in July totalled 8,207,987, representing a rise of 1.8% year on year. Year to date passenger traffic reached 51,947,092 up 1.6% year on year.
DXB reported monthly traffic exceeding 8 million passengers on three other occasions in 2017 – in January (8.03m), July (8.06m) and August (8.23m).
Eastern Europe once again proved the airport's fastest growing source market in July, with traffic rising a massive 24.4%, thanks largely to the growth in flydubai's route network to key destinations in the region.
The CIS ranked second in terms of overall growth, with traffic rising 18.34% year on year, while African traffic increased 9.7%. Other strong-performing destinations included Bishkek, Baku and Almaty, according to operator Dubai Airports.
India was once again the airport's top destination country with 1,032,302 passengers, followed by Saudi Arabia (583,975 passengers) and the UK (581,557 passengers).
In terms of cities, London was the most popular destination with 358,201 passengers, followed by Kuwait (221,696), Mumbai (209,205) and Riyadh (200,411). 
Other key data also impressed, with flight movements up 3.5% year on year to 35,393, while year-to-date flight movements totalled 237,177. Passengers per movement remained high at 238.  
Currently, more than 140 international airlines operate services to and from DXB.
Meanwhile, Dubai Airports CEO Paul Griffiths has revealed that the expansion of Al Maktoum International Airport in Dubai South, which will raise annual capacity to 26 million passengers, is almost complete.
"The new facilities are very impressive," he said. "There are 24 new boarding gates, seven new baggage reclaim carousels, and an increase to 104 check-in desks."